Solo Piano Vol. 2: Darn That Dream Live in LA
Acoustic, Jazz, and Classical/Opera
by
Neil Alexander
About my solo piano rendition of Igor Stravinsky's classic work: I've played the 4 hand version this piece many times, but in the early 90's I became obsessed with wanting to perform it by myself. I finally completed and premiered the arrangement in 2001. Over the next few years I performed it multiple times but it wasn't until the advent of the 100th anniversary of the work's premier that my wife Nita Sutton developed a tour concept called "100 Years of Spring", bringing grand pianos into farm markets and other alternative spaces along with more traditional venues. The recordings on this CD represents a performance from that tour. About the recording: There is a tendency now to perfect classical recordings by means of editing. In the interest of preserving the feel of the performance I have chosen to use only minimal editing of this recording. The astute listener may notice minute errors in the execution of "Le Sacre", but I deemed these inaccuracies acceptable in a live context. credits released March 13, 2018

Recorded Live at Alva's Showroom San Pedro CA June 16th 2013. Mixed & Mastered Summer 2017 by Ted Orr & Neil Alexander.


Released: March, 2018
More about: Neil Alexander
How to buy Solo Piano Vol. 2: Darn That Dream Live in LA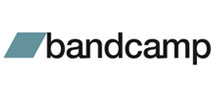 More CDs by Neil Alexander
Darn That Dream: Solo Piano Vol. 1

2013




Acoustic, Jazz, and Contemporary


Neil Alexander's 1st Solo Piano CD. Featuring a mix of Jazz Standards, Original Compositions & Improvisations.
Viewed 39,815 times