| | | |
| --- | --- | --- |
| | | Everyman (The Flight Of The Falcon) |
| | | Starlight Casts No Shadow |
| | | While The City Dreams |
Tugging At The Infinite
Jazz, Contemporary, and Alternative
by
Neil Alexander & NAIL
"All music is crossover", says Neil Alexander, a self-styled "Jazz Synthesist" and composer from Newburgh, NY. He knows what he's talking about having played thousands of gigs in about every style in 30+ years of making music. He's had ample opportunity to see where different styles intersect and how music crosses over. Neil Alexander & NAIL will be touring to support the release of their new CD "Tugging At The Infinite". Well known from his ten years with The Machine (the well known Pink Floyd Tribute and Jam band), Neil is breaking new sonic ground with a remarkable trio featuring Charlie Kniceley (Rashid Ali, Jack Dejohnette) on Bass and Nadav Zelnicker (Dekel Bor) on drums.
It's hard to categorize what he does, but Neil ties it all together through jazz, the original melting pot of music. "Jazz borrows from everything it co-exists with, and spawns new styles constantly." When asked "why the synthesizer?" Neil states, "I fell in love with the sound – the sound of electricity. The synthesizer is a living, breathing instrument to me. Add the fact that pianos are hard to come by at some clubs, and digital pianos are "fakes". You're already using electronics with digital pianos - why pretend? Why not go the other way, and really use what the instruments can do?"
"Tugging at the Infinite" reflects Neil's many influences while showcasing the band's versatility. The CD starts with "Earlier Still", a blistering high energy jam and then suddenly changes gear with the ballad "Starlight casts no Shadow", at times reminiscent of Mark Knopfler – with a serious funk jam included. The most memorable track is undoubtedly "Everyman", a transcendent jazz pop masterpiece. The CD moves easily between funk, ambient, rock, and more traditional styles and includes two live tracks (one of them solo), all driven by Neil's extraordinary synthesizer work. With his experience, which includes playing rock, jazz, blues, funk, electronica, ambient, classical, composing for Modern Dance and Avant Garde Theater as well as teaching Master Classes in music technology, Neil has built a formidable musical vocabulary.
Neil Alexander & NAIL is a tight versatile unit, easily shifting and combining the aforementioned styles with fierce musicianship. At the core is an emphasis on improvisation and a solid foundation in Jazz. True lovers of jazz, improvisation and an exhilarating sensory experience seek them out, knowing they will shatter boundaries and test limits.
Released: April, 2007
More about: Neil Alexander & NAIL
How to buy Tugging At The Infinite
My Website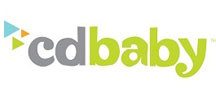 More CDs by Neil Alexander & NAIL
The Album That never Was: Live Trax 2022

2022




Jazz, Funk


5 song "EP" recorded live at the Upfront Exhibition Space in Port Jervis NY on September 12 2022.
Live At The Blue Note

2018




Jazz, Funk, and Electronic


Recorded Live at the Blue Note in NYC September 2006. Neil Alexander - Keyboards/Synthesizers/Samples Steve Rust - Electric Bass ad Electronics Nadav Sir-Zelniker - Drums
Listen
Galvanized

2004




Jazz, Alternative, and New Age


Ambient Jazz w/Dean Sharp (dms) & Dave Hofstra (bs), masters of the NY experimental Jazz Scene. NAIL's most popular CD.
Listen
Viewed 43,675 times