Hudson Valley music news and musical happenings.
Recent Entries

---
Alvin Lee Obituary
March 28, 2013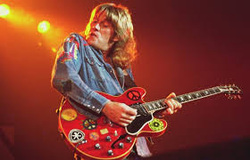 Alvin Lee first exploded into my consciousness on one of the most memorable weekends of my life! It was August 2nd and 3rd, a Friday and Saturday night. The year was 1968.

Friday night, I had a 2nd row ticket to see a band from San Francisco that was generating a huge buzz, specifically about their singer, a young woman named Janis Joplin. The band, of course, was Big Brother and The Holding Company!

The opening act was a band from England that I was unfamiliar with, but within 10 seconds of their opening riff, I was eager to become much more familiar with them! That band was Ten Years After, and their guitarist was the fastest guitarslinger in the land, up to that point! Alvin Lee was mindblowingly fast, yet always remained tasty and in the groove! I had never seen anyone like him, and I don't think anyone else had either!
---
Reservoir Music Notes
January 31, 2013
Wow, are we in the middle of a Winter slump! Not that it's been that hard to find some good live music to check out, but the overall amount of choices have declined massively! Well, things will pick up in March. Until then, hunker down, bundle up, and wait for the guitars and drums to thaw out. It's only another month or two until Spring!

Joey Eppard and Chris Gartmann of 3
at UPAC, Kinbgston, 9-13-12
Photograph by C3 Photography, Catharina Christiana
Fortunately for those of us in the Hudson Valley, the folks at The Bearsville Theater have stepped up their game in recent months, and they're not letting any grass grow under their feet just because it's cold outside! Two weeks ago, they had The Wailers and NRBQ in one week, and this week, it continues with THE DUKE MCVINNIE BAND on Friday, February 1, and THE BAND 3 on Saturday, February 2!
I've written about both of these bands in past columns. Duke McVinnie Band was my Pick of the Week in my column of 9/4/12 for their last show at The Bearsville Theater on September 7, and I reviewed 3's show at UPAC in my September 23rd column. Trust me, faithful and loyal readers, these two show are where you wanna be this weekend! Google both bands for more information.
Now of course, if you should happen to be in Manhattan before the weekend, and maybe you're looking for something to do, Americana darling, KATHLEEN EDWARDS is at City Winery on Wednesday and Thursday, January 30 and 31st.
And next week, after you've recovered from your weekend at The Bearsville Theater, GRACE POTTER AND THE NOCTURNALS are at The Egg in Albany on Wednesday, February 6.
So that's it for this week! What we lose in quantity, we make up in quality, with four great shows this week. Have a good one!
Fred Perry is the owner of Reservoir Music Center on Route 28 in Kingston, and founding member of Alt-Country supergroup, The Brooklyn Cowboys, is from a 3rd generation musical family and lives in the Hudson Valley, where he does what he can to promote live music.
---
Scams on HVmusic -- Not just from Nigerian Princes anymore
January 10, 2013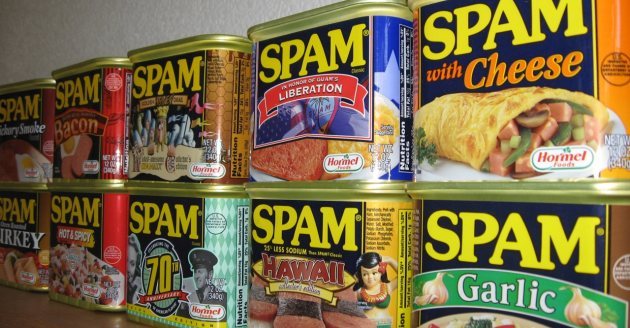 Ahh, we all remember the good old days when Nigerian Princes showered us with gifts for helping them move their money into the US. But today's scammers are more diverse. If you are posting "For Sale" classifieds on HVmusic, beware of scammers pretending to want to buy what you are selling. Here is a recent example of an email sent in response to an HVmusic For Sale classified:
---
Reservoir Music Notes -- Rolling Stones Invasion of New York
December 16, 2012
Th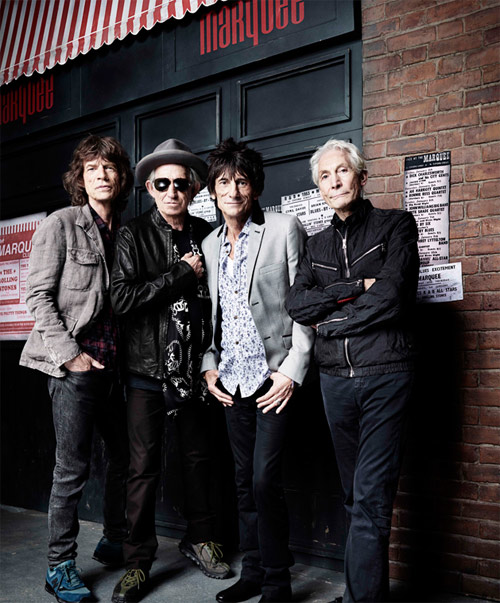 e Rolling Stones invasion of New York has begun! With their show at Brooklyn's Barclay Center last Saturday, the British rockers fired the first salvo across the bow of the Big Apple, and it was rocked! It continues this week with their just announced appearance at the 12-12-12 Concert, and two shows at The Prudential Center in Newark on Thursday and Saturday. One can only hope that there will be more to their 50th anniversary tour than 3 shows in New York and 2 in London!
In other Stones' news, their new documentary, "Crossfire Hurricane", which has been shown on HBO and in limited theatrical release, is set to be released on DVD in January. The film covers the entire 50 years, and has footage of all former and current members, much of it previously unseen! All reports say it is amazing! Quite a few of my friends watched it 3 times in one day!
And, the other Bad Boys of Rock, Led Zeppelin, have apparently moved into proper society, with their recent Kennedy Center Honors! Go take a look at the picture of Jimmy, Robert, and John Paul, sitting next to The President and First Lady in their tuxes and ribbons and read the story. It's really cool! Also honored were Buddy Guy, Dustin Hoffman, David Letterman, and ballerina Natalia Makarova.
Finally, Fleetwood Mac have announced plans for a Spring tour. Shows scheduled for this area are Madison Square Garden on April 8, Mohegan Sun on April 20, and Prudential Center on April 24.
---
Reservoir Music Notes
December 7, 2012
I can't believe it! It's only 2 AM and I'm exhausted already, so we're gonna basically go right to the live picks, but before we do, I just wanna say, The Supersuckers were good, but I've seen them better, and John Waters, as promised, was hilarious! If you like edgy comedy, John's your man! Every minute was thoroughly enjoyable!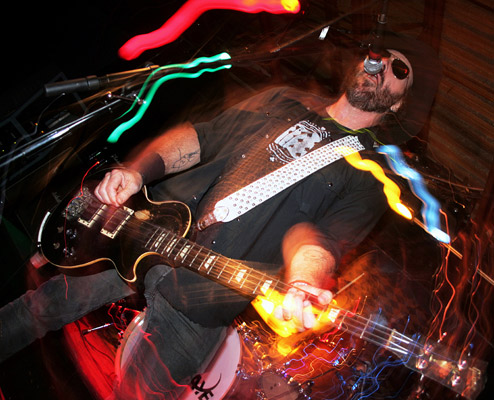 Eddie Spaghetti and the SuperSuckers. Photo by C3 Photography Catharina Christiana
---
Rolling Stones join 12-12-12 Sandy Benefit Concert
December 7, 2012
The news is full of the amazing linup for this concert, which now includes Paul McCartney, the Who, Bruce Springsteen & The E Street Band, Alicia Keys, Kanye West, Eric Clapton, Eddie Vedder, Billy Joel, Roger Waters and Chris Martin. But the best news I've heard is... if you can't make it in person to the sold out show at Madison Square Garden, you can watch it live on TV. PBS channel 13 should be carrying the concert on Wednesday night.
For more information check out this article, or just google for 12-12-12 Sandy concert and you'll find dozens more.