Hudson Valley music news and musical happenings.
Recent Entries

---
Reservoir Music Notes -- Rolling Stones Invasion of New York
December 16, 2012
Th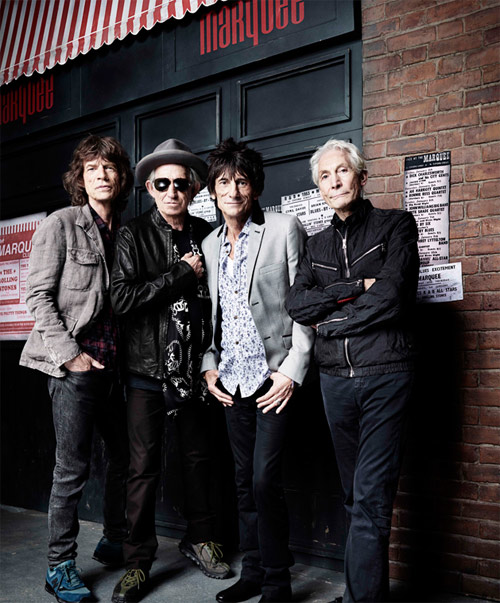 e Rolling Stones invasion of New York has begun! With their show at Brooklyn's Barclay Center last Saturday, the British rockers fired the first salvo across the bow of the Big Apple, and it was rocked! It continues this week with their just announced appearance at the 12-12-12 Concert, and two shows at The Prudential Center in Newark on Thursday and Saturday. One can only hope that there will be more to their 50th anniversary tour than 3 shows in New York and 2 in London!
In other Stones' news, their new documentary, "Crossfire Hurricane", which has been shown on HBO and in limited theatrical release, is set to be released on DVD in January. The film covers the entire 50 years, and has footage of all former and current members, much of it previously unseen! All reports say it is amazing! Quite a few of my friends watched it 3 times in one day!
And, the other Bad Boys of Rock, Led Zeppelin, have apparently moved into proper society, with their recent Kennedy Center Honors! Go take a look at the picture of Jimmy, Robert, and John Paul, sitting next to The President and First Lady in their tuxes and ribbons and read the story. It's really cool! Also honored were Buddy Guy, Dustin Hoffman, David Letterman, and ballerina Natalia Makarova.
Finally, Fleetwood Mac have announced plans for a Spring tour. Shows scheduled for this area are Madison Square Garden on April 8, Mohegan Sun on April 20, and Prudential Center on April 24.
---
Reservoir Music Notes
December 7, 2012
I can't believe it! It's only 2 AM and I'm exhausted already, so we're gonna basically go right to the live picks, but before we do, I just wanna say, The Supersuckers were good, but I've seen them better, and John Waters, as promised, was hilarious! If you like edgy comedy, John's your man! Every minute was thoroughly enjoyable!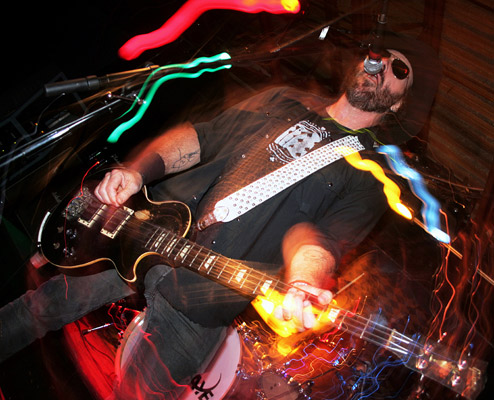 Eddie Spaghetti and the SuperSuckers. Photo by C3 Photography Catharina Christiana
---
Rolling Stones join 12-12-12 Sandy Benefit Concert
December 7, 2012
The news is full of the amazing linup for this concert, which now includes Paul McCartney, the Who, Bruce Springsteen & The E Street Band, Alicia Keys, Kanye West, Eric Clapton, Eddie Vedder, Billy Joel, Roger Waters and Chris Martin. But the best news I've heard is... if you can't make it in person to the sold out show at Madison Square Garden, you can watch it live on TV. PBS channel 13 should be carrying the concert on Wednesday night.
For more information check out this article, or just google for 12-12-12 Sandy concert and you'll find dozens more.
---
Reservoir Music Notes - Live Music Reviews, Crossroads Festival, Live Music Previews
November 28, 2012
There's already video of tonight's Rolling Stones concert on You Tube! If you go there, you can see video of The Stones doing "Honky Tonk Women" with Bill Wyman, and "I'm Going Down" with Jeff Beck. There may be more by the time you read this!
During my two week break from writing this column, I have been super busy. I saw two Phil Lesh shows in Manhattan, two great shows with my friends, Dinamita, my new favorite band, The Blues Project and the Paul Butterfield Tribute at The Bearsville Theater, The Cheating Hearts played in Manhattan for the first time on a bill with Norah Jones, and I just came from the Graham Parker and The Rumour show at The Bardavon. Whew! I'm exhausted! LOL.
The first night of Phil Lesh didn't really speak to me. Maybe I wasn't listening. But the second night spoke right to my heart and soul, especially the second set, when they went from "Wharf Rat" into "Death Don't Have no Mercy" into "Viola Lee Blues" to end the set. Then they came back and did "Saint Stephen" into "Satisfaction" for the encore! It was just like a good old Grateful Dead show! BTW, if you'd like to listen to soundboard tapes of any of the recent Northeast Phil Lesh shows, they're all available for free streaming on Taper Rob's Ustream channel. Google him!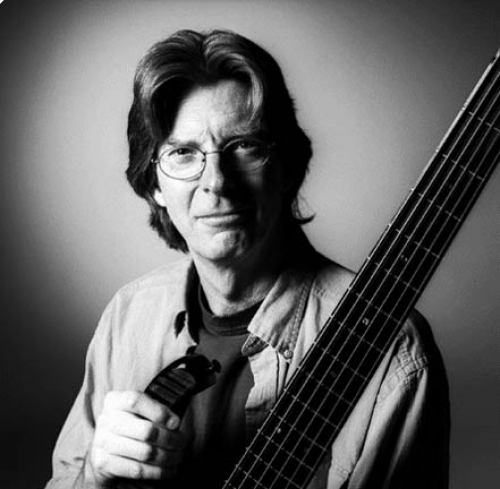 The Paul Butterfield Tribute at The Bearsville Theater was great, especially the songs Jimmy Eppard sang. Butter's music really lends itself to Jimmy's voice. "Love Disease" was a highlight! And The Blues Project were awesome! They just sat there and played their asses off! It wasn't an exciting rock and roll show, but they held me rapt with just the music! Those guys can still play!
---
New Comment System for our News Blog, Blind Mice in Kingston
November 23, 2012
Happy Thanksgiving to all our readers. Steve and I have the day off from our regular jobs and while we have this opportunity we like to make small improvements to HVmusic.com.
I've just added a commenting system to our News blog. Please give it a try by adding your own comments to the stories posted there by our contributors. And as always, if you'd like to contribute a story or bit of news to be published on HVmusic.com just write us.
Tonight I'll be heading the Kingston Holiday Inn to see one of my all-time favorite local bands — "Blind Mice", with Joe Veillette and Dorraine Scofield. Get more details here.
— Steve Wehr
---
Reservoir Music Notes - Live Music Picks for Nov 7-15
November 9, 2012
Greetings loyal readers! I hope everyone made it through Hurricane Sandy without any major damage or losses. How many more American cities will have to be underwater before we decide to do something about our energy deathwish junky mentality? Anyone with a drop of foresight saw this coming a half century ago, but I guess we just hadn't squeezed the last dollar out of the last drop of oil yet, so nothing could be done, right?