Hudson Valley music news and musical happenings.
---
Reservoir Music Notes
September 27, 2012
Greetings! Well, it's been a pretty uneventful week for me. I tried to go to the Rosendale Zombie Festival, but we got rained out, so I spent the night eating chili with my friend Jeff. Didn't make it to any of the shows I recommended, but I hope to make up for it this week and next. We've got some great music coming your way!
But first, one of the 35 friends who told me they'd give or send me the Keith Richards autobiography, "Life", finally did, and I just finished reading it. It's a fabulous, fast, addicting (no pun intended), read, and I heartily recommend it! I discovered that Keith and I share some of his strange idiosyncrasies. Such as "only eating when I feel like it" and "quite solitary eating habits at odd hours". LOL. There are some others, but I can't tell you about them because they're all illegal. JUST KIDDING! Some jokes at Keith's expense are hard to resist! There were some other quirky traits we share, but I can't remember them. Anyway, once you get past his childhood, it's hard to put it down! It's in paperback now, so you can probably buy it on the internet for 2 cents. LOL.
---
Reservoir Music Notes - The Week in Review, The Week in Preview
September 23, 2012
Greetings! The incredible live music continues! Last week, on Wednesday, I went to see Jorma Kaukonen and Barry Mitteroff at The Bearsville Theater. It was good, but it was a typical, sleepy, acoustic Jorma show. I left as soon as it ended. I'll wait for electric Hot Tuna to play The Beacon in November.
Then Thursday, it was UPAC for 3, and Coheed and Cambria, both of which feature the sons of my favorite local guitarist, Jimmy Eppard. 3 opened the show, and they were amazing! Weaving intricate rhythms and notes, they cast a spell for the audience! I wanted to get a drink, but I didn't want to miss a note!

Claudio Sanchez of Coheed and Cambria
at UPAC, Kingston, 9-13-12
Photograph by C3 Photography, Catharina Christiana

Joey Eppard and Chris Gartmann of 3
at UPAC, Kinbgston, 9-13-12
Photograph by C3 Photography, Catharina Christiana
Guitarists Joey Eppard and Billy Riker led the band through a series of genre mixing songs while the amazing rock solid rhythm section of drummer Chris Gartmann and bassist Danny Grimsland demonstrated how it's done! This is a band of stars, and as good as Joey and Billy are, and they are very good, for me, the real stars of the show were Chris and Danny! These two are a world class rhythm section, and both are destined to be included in the ranks of the greats! In fact, the entire band probably will be after this tour with Coheed and Cambria is over. They'll finish it up having been seen by twenty thousand plus paying customers, who I predict will all become fans. Their new album and this tour should take 3 to the next level!
Then C&C took over, and it was obvious who the crowd came to see! The excitement level rose, the crowd got more dense, and the dancing got more intense. The band wound their way through a set of high quality hard rock and metal tunes, reminding me very much of bands I used to listen to in the 80's – Kix, Ratt, Skid Row, even Savatage, Warrant, and Def Leppard. The audience loved it, but for me, as good as Coheed and Cambria were, 3 were the big winners for the night!
---
Reservoir Music Notes - The Week in Review, The Week in Preview, Steve Vai Review, Live Music Picks
September 13, 2012
Steve Vai is such a rock star! Just look at these pictures and tell me this guy ain't a rock star! I just got back from Steve's show at The Egg, and what a show it was! The audience was wall to wall guitar geeks, and once again, Vai showed why he is worshipped by them! He really is one of the best guitar players out there! Steve Vai could walk on the stage with any band in the world and they'd be thrilled to have him! And you couldn't yank him off the stage with a crane tonight! The encore was an hour, and the show didn't end until after 11. Vai did everything! Electric, acoustic, band, solo. His virtuosity was on display all night long! From the minute he walked on, it was so refreshing to hear loud, rockin' music, and that's what he did for most of the night. The audience loved it and so did I! And The Egg is just about the best venue around for live music. There ain't a bad seat in the house! My thanks to Ted Etoll at The Egg and Ryan Romenesko with the Vai tour for making it possible!
| | |
| --- | --- |
| Steve Vai and his electric harpist, The Egg, Albany, NY, 9-9-12 | Rock star and guitarist extraordinaire, Steve Vai, at The Egg in Albany, 9-9-12 |
---
2012 Woodstock Invitational Luthiers Showcase
September 8, 2012
If you are a guitar lover, or, like me, just appreciate the beauty of fine woodworking, you're going to want to attend the Woodstock Luthiers Showcase. Held annually at the Bearsville theater, this show draws luthiers from across the northeast to show some of the most beautiful sculptures I have ever seen -- that you are invited to grab and play too!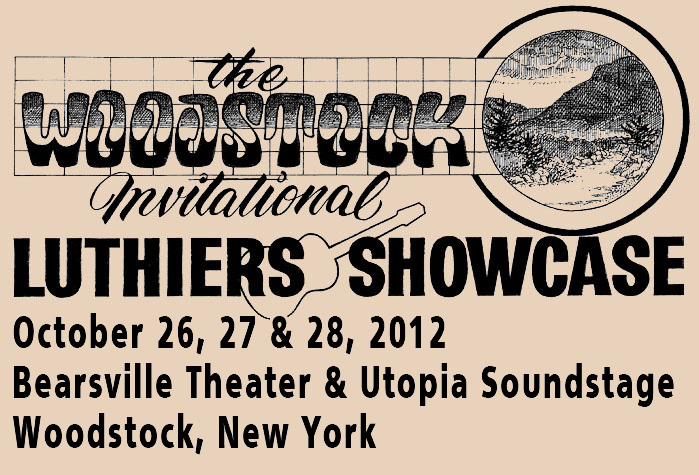 The show runs October 26-28. Visit their website for the lineup of events and performances.
---
Reservoir Music Notes - Reservoir Music Notes On The Air, Dylan Review, Live Music Picks
September 6, 2012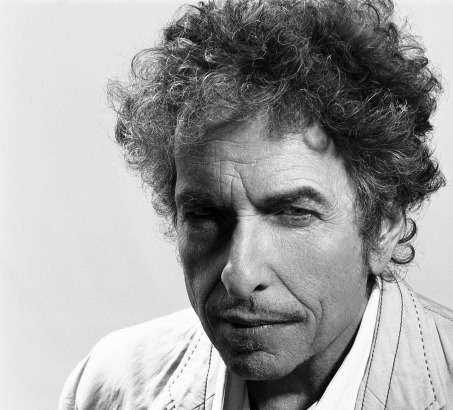 Hi! Hope you're all doing well. It's been a busy week and right now, I'm getting ready to go see Bob Dylan at Bethel Woods, so this week's is gonna be an abbreviated column. We'll do the live music picks and I do have one bit of very cool news, which I'll get to first.
Starting September 17th, I will be a regular guest on John Madeo's Little Delaware Jamboree radio show, which is broadcast every other Monday night at 8 PM on WIOX, 91.3 FM, and on the web at www.wioxradio.org. Basically, what John and I will be doing, is bringing this column to the airwaves. We'll talk about the latest news from the music world and then discuss upcoming live shows. We might even play some music! It should be a lot of fun and I'm looking forward to it with much anticipation. I hope y'all will tune in.
---
Reservoir Music Notes - Brooklyn Cowboys, Stone Temple Pilots, Chris Robinson Brotherhood, Grateful Dead Rant, Live Music Picks, Love For Levon
August 31, 2012
Yippee ti yi yo yo yo yo yo whattsup? That was one of the introductions we used to use for The Brooklyn Cowboys. Another one I used to like was, "And now, from Nashville, The Brooklyn Cowboys". I had a lot of fun with that band. We made three great CD's and a cool video, toured the US and Europe, made the charts, got airplay in 50 countries, and are still getting played today, all over the world. Y'all should check us out at www.brooklyncowboys.com, where this column is posted as Fredro's Blog. There's not a music player on the site, but there's lots of video, and links to our Reverb Nation (#1 for over 3 years), My Space, Facebook, and other pages where there are music players. If you like Gram Parsons style Cosmic American Music AKA Country-Rock, you'll like The Brooklyn Cowboys. In fact, my partner in the band, Walter Egan, wrote the Gram classic, "Hearts on Fire", which we also recorded on our first CD, "Doin' Time on Planet Earth", now out of print, and there is also a Gram/ Walter co-write on that CD that has never been released anywhere except on our record.
The Brooklyn Cowboys was kind of like if Marmaduke from The New Riders stayed cool, Gram didn't die, and they started a band, according to John Arnold, a fan and friend of Buddy Cage, our pedal steel guitarist, who held that seat in The New Riders for their entire career, ever since he replaced Jerry Garcia early on.
You can find the CD's online, they're also available through the website, and I have them at Reservoir Music. Stop by, pick one up, and buy a guitar while you're there. LOL.