| | | |
| --- | --- | --- |
| | | My Monkey Got Lost (featuring Sherryl Marshall) |
| | | Where The Wild Things Are |
| | | Go, Dog. Go! |
We're Not Kiddin'Around
Americana, Children's
by
Frank Migliorelli & The Dirt Nappers
"No one had anything to do when the pandemic hit-" said singer/songwriter Frank Migliorelli, "So I thought I'd call up a few friends and see if they wanted to make a rock n' roll record- for kids." And when your friends include a bunch of musicians who play with Bruce Springsteen, Hall and Oates, and The Avett Brothers to name a few, you know it is going to be a pretty damn good record.
"I had this idea years ago to do a bunch of songs that were inspired by some pretty great children's books, and started writing and demoing them. When the pandemic hit, I had all of these ideas and asked my band, The Dirt Nappers if they would be into recording a kids record." recounted Migliorelli.
"Basically this was a passion project of mine that I've kept on the back burner for years that I thought would have legs if its done right. Originally the concept was going to be more of a music video series to promote reading -sort of like an MTV for children's books. I pitched it to Nickelodeon, HBO and others years ago- but nobody got it- So during the lockdown, I was thinking, what if we just recorded the songs as a rock and roll album- Like, what if the Heartbreakers, the Stones, or The Band recorded a kids album??? Kids music that doesn't make parents scream."
Sherryl Marshall, who has sung on all of The Dirt Nappers records suggested reaching out to Charlie Giordano and Soozie Tyrell of Springsteen's band. "I hadn't seen those guys in 30 years- we used to hang out in New York clubs back when I was producing bands in the late 80s and early 90s. Since they weren't out on the road, they were totally game." Migliorelli then tapped a few other contacts-Porter Carroll, Jr. formally of

Atlantic Starr and currently touring with Hall and Oates, and fiddle player extraordinaire Tania Elizabeth from the Avett Brothers.
The songs were inspired by a number of books that Migliorelli encountered over the years. "I used to write kid's music for a living-publishing music for video games and educational products. Plus I would do "story time" in my kid's classrooms when they were growing up-which usually was embellished with a guitar and a few songs." Migliorelli remembers. "I started thinking, every good book deserves a good song, and the idea for this project was born..."
Included in the collection are musical tributes to classics like "Mike Mulligan and His Steam Shovel", "Flat Stanley", and "Harry the Dirty Dog". "I also included a few songs about some newer books-I didn't want it all to fall into the "classic rock" mode of children's literature." joked Migliorelli.
In addition to Migliorelli's vocals and guitars, the album features Tony Tino (Gavin Degraw, Asbury Jukes) on bass, who has has been on all four Dirt Napper albums, Dan Weiss on keyboards (Goo Goo Dolls, Joan Osborne), Mike Heaphy on steel (Steve Forbert) another Dirt Napper stalwart, Tommy Diehl (Acoustic Junction) drums, and Thad Debrock (Graham Nash, Judy Collins) on guitars.
The album's artwork- a colorful collection of excited young readers was created by illustrator/artist Rob Steen. Steen, who has worked extensively for Marvel and D.C. comics has just published his own illustrated book entitled "The Pod". Steen is a former guitar player for the bands Presence and Babacar
www.musickideos.com To Launch With The Release:
To complement the album, the band is launching a companion website that highlights activities, features music videos, and resources for kids, caregivers, and teachers to explore. "What I've learned about kids and reading is that it can be unbelievably interactive, and can really stimulate creativity in young people- but you have to make it exciting." explained Migliorelli-who was an educational technology professor at New York University and former Director of Digital Experience at the New York Public Library. The site can be accessed through through this URL: www.musickideos.com.
Released: October, 2021
More about: Frank Migliorelli & The Dirt Nappers
How to buy We're Not Kiddin'Around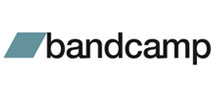 Also available at: Available on Apple Music, Spotify, Amazon and all the usual streaming outlets......

More CDs by Frank Migliorelli & The Dirt Nappers
The Things You Left Behind

2019




Americana, Singer-Songwriter, and Roots Music


The latest release from Frank Migliorelli and The Dirt Nappers features 10 new original songs unleashing a new dose of Americana twang and soul! Featuring the anit-NRA anthem- "Only Here"!
Bass, Drums, Guitars and Organs

2017




Americana, Singer-Songwriter, and Roots Music


10 new original tunes from Frank Migliorelli and The Dirt Nappers.
City Eastern Serenade

2015




Americana, Singer-Songwriter, and Alternative


The debut album featuring eight original tunes from singer/songwriter Frank Migliorelli and his band, The Dirt Nappers.
Viewed 18,714 times