Stroke Of Genius
Pop/Soft Rock, Rock (classic), and Singer-Songwriter
by
Marc Black
Marc Black "Stroke Of Genius"
It is rare that musicians of this stature come together on a single record. What inspired Steve Gadd, Warren Bernhardt, Art Garfunkel, The Dixie Hummingbirds, Mike Esposito and John Sebastian and Apollo Sunshine. to combine their immeasurable talents? An extraordinary project about an extraordinary journey.
It all comes together on Stroke of Genius, the musical brain child of singer/songwriter Marc Black. Marc travels through the mind of a man who has seen the "other side" and has come back...with more gratitude and appreciation for life than he had ever dreamed possible.
Stroke Of Genius reveals Marc as a guitar player with a minimal, but powerful style. His trancing, groove oriented, story telling is unique and seemingly effortless. And his arrangements and vocals bring the music to life.
It's a fine, deep piece of work and a departure for this venerable Woodstock singer/songwriter. Wildly original. BRIAN HOLLANDER, music critic, Woodstock Times
One song, Rewired, is a techno/Frank Zappa style translation of the experiences of someone who has just returned from space. Marc Black is a musical adventurer, stretching effortlessly between techno-funk jams and classic Americana JAY SPICCA Chronogram
Most of the CD's I get are just a collection of songs. This truly is an album. And I love it. Denise Taylor, Boston Globe West
This is a beautiful record, nice work, really. The story is so powerful, Gorgeous sounding. LOUISE COOGAN, National record promoter, adult rock radio.
WOW! is about all I can say. The sensitivity of the tunes youíve put to Danís stirring prose is nothing short of staggering. Thanks for the profound and moving addition to Lifeís Rich Pageant. MARK SMITH, advertising creative director
Released: May, 2007
More about: Marc Black
How to buy Stroke Of Genius
My Website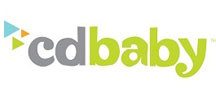 Also available at: Ordered at all retail cd stores. And, Summer Moon, Rhinebeck; Sweetheart Gallery, Woodstock; Pondicherry, Woodstock; Golden Notebook, Woodstock; Bhoomi, Bedford Hills;Charles, Katonah

More CDs by Marc Black
Pictures of the Highway

2010




Acoustic, Folk/Traditional, and Pop/Soft Rock


Folky to funky. From 'I Love You Rachel Maddow' and 'Ooh I Love My Coffee' to 'The Moon Whispered', Marc shares scenes from his so-called life. His Pictures of the Highway'.
Listen
Viewed 34,987 times