All Hall
by Haven James


Album: Recovered
Artist: John Hall
Label: Siren Songs (SS01- 001201)
A labor of love long in coming hits the record racks this week with the Siren Songs release of Recovered by John Hall. Eleven choice cuts present a unique and personal retrospective of the bountiful writing career of John and Johanna Hall and spotlights John Hall, the guitarist, and John Hall, the vocalist, in a no-frills, straight-ahead, and bare-bones attack.
Many of the Halls' compositions have been covered and scored as major hits by what amounts to a Who's Who of modern music. Bonnie Raitt's Good Enough, Linda Rhonstadt's Give One Heart, the Tymes' Miss Grace, Orleans' Still the One and Dance With Me, and the pearl that started it all, Janis Joplin's Half Moon, are all Hall songs. This time they're recovered by Hall in a record co-produced by John and Robbie Dupree that's about the songs--not so much where they went and what they became, but where they came from and what they were like when they were born.
Between the John Hall Band, Orleans, and variations thereof, most of the Hall repertoire has been released on vinyl, acetate, and whatever those CDs are made of; but in most cases, the singing, playing, and final arrangements were very much a group phenomenon which influenced and, to some degree, altered the original intent. "The inflection, the interpretation that was involved in the demos, the first blush of the songs, were only heard by people who were in the room at the time," says John. "So this was an opportunity to revert to those, the versions before the arrangements, not only with Orleans but with Janis Joplin, Bonnie Raitt, and the rest of the artists that did these songs. There were arrangements imposed [on] the songs that were sometimes just a little different, a little more elaborate than the way the songs started out. So, we stripped away a lot of that, the modulations, the backup vocal arrangements, the keyboards, the cymbals, the tom-tom fills; it's basically music minus three or four."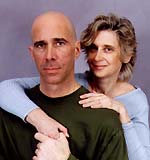 The title initially proposed for this record , Under the Covers, hints at what evolved to be a different approach to capturing the material as it was created. "This is the first record that I ever did where drums was the last track," Hall says. "It's usually the other way around. We'll get a great drum track and then we'll start adding things on." The way he approached it here was to get the keeper vocal and the keeper guitar track on every tune first, before they did anything instead of going into the studio intent on getting a killer track (meaning bass, drums, guitar, and keyboards) to use as a framework to build the songs on, as most bands do. Only later, somewhere toward the end of the process, is when the band would normally get to the vocals.
John points out the pitfalls in this approach. "First of all, the setting can sometimes get a little too overgrown to allow the vocals to shine," he says. "Secondly, there's a lot of pressure in the last few days of the project to finish the vocals, so with this thing we just thought... we'll get the keeper guitar track the thing's going to built around and the vocal right up front and then we won't be covering anything up; there won't be a tendency to say, or a temptation to say, Well, its OK if that note's a little off or it's not as strong as it should be there; we'll just put in some harmonies and cover it." The effort shows, and the approach left a lot more space for the lyric and the melodies to be heard. Keeping things simple also kept them articulate.
Often the hardest thing to do when you've been performing a song in a certain way for years is to try to get back to the original feeling of it. In some cases Hall went back and listened to early demo versions to analyze and recapture what made a tune special. "Some times when you write a song, when you're sitting there at the table with the guitar and a typewriter, or the pad and pencil going, the very first time the chorus comes out and you sing it there's a feeling there that is really magic," he reflects. "Then, the challenge is to hang on to that, to hang on to the magic as you refine the finishing of the tune itself."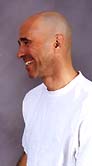 Perhaps the best kept secret of the Hall songs is the lyricist, Johanna Hall. "You try to say something true about yourself and hope that it is true about somebody else as well," she says addressing the diversity of tunes included on Recovered which typifies the team's ability to transcend genres and effect successful cross-overs. "You hope you can say something with grace that people resonate to, and if you do that then maybe you can catch the brass ring."
Sometimes Johanna starts with a particular premise; sometimes she just grabs something out of the air. But whether speaking in the first person or musing on something that's pure fantasy, what remains consistent in her lyrics are real feelings.
In her liner notes, Johanna--a self proclaimed "memoirist"--tells the whole story of the duo's writing history, starting with their encounter with the one she calls St. Janis, an episode which kicked off their collaboration. Joplin liked John's songs but couldn't relate to singing the lyrics of an 18-year-old guy. She turned to Johanna and said, "You're a woman, you're a writer, write me a song." Soon rising on the charts was Half Moon. With Raitt and Rhondstadt, Chaka Khan, Millie Jackson, Carly Simon and many more subsequently cutting their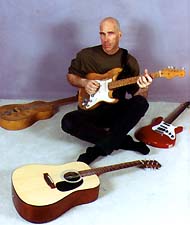 songs, "It's obvious that there's a connection between woman vocalists and Johanna's lyrics," John observes.
Recovered is a snapshot of the Hall's career; though a partial representation of a major collection of works, it is yet a very valid one. Pop tunes, funky stuff, some reggae, and political-commentary folk are their stock and trade, and there is a bit of each on Recovered. The album speaks in their personal voices as well as their unified professional creative voice. John Hall's guitar work is stunning and holds many a revelation to the discriminating listener; it will suddenly be clear where some of those licks on albums from bands like Little Feat or John Simon or Jackson Browne came from. There is a lot of slide guitar on the record, too, both steel bar on John's classic '56 Fender Strat and bottleneck on an ancient National resonator.
As the CD is self-produced and promoted by Siren Songs, they've posted record order information at their web site at http://www.sirensongs.com. There's also a hot line number, 1-888-GET-HALL, and Recovered should be in the stores locally by now.
Recovered is a must for all John Hall/Orleans fans and holds a lot of good music the uninitiated will appreciate. "The music for us is not just a job, it's therapy," says John, adding, "I'm recovered, but not that recovered." And is there a message to that as well?
"Well, yes, there is."
---
Tuned-In Exclusive: &nbsp Conversations with Wolves
Whenever possible and wherever appropriate, we will post additional commentary and dialog concerning the artists covered by Werewolves of Woodstock. This week there was a lot more to our interview with John and Johanna Hall that was not possible to include in the column as it went to press. John spoke of his guitars and slide techniques and Johanna of further perspectives on writing and their career. What follows below are assorted excerpts from our conversations. Some appear with comment or introduction, some as free-standing gems:
WW:
What about that slide on Two-Faced World and Good Enough? How do you get that fat sustain sound?
John:
The kinda choked with the harmonics and stuff? It's my normal '56 Strat with a steel guitar slide, not a hollow one, but a heavy metal one--sitting down with the guitar on my lap as opposed to holding it in normal playing position. The weight of the slide gives you more sustain, plus, you get a little more fret noise cause the slide presses down enough to hit the frets as you move it around. And, right hand; I was choking up on the pick. If you choke up on the pick so that the flesh of your fingers hits the strings just before and just after the pick does, then you get this kind of popping choked sound and you get harmonics in sort of random fashion. You can make them happen intentionally, but sometimes they're random.
WW:
Was that some sort of Dobro or resophonic guitar on the third cut?
John:
What I'm really fond of is the National slide guitar on Give One Heart. It's a funky old guitar that I got when I was playing with Taj Mahall. We played at the Inn of the Beginning in Cottati in California.

[ed: The Inn of the Beginning was a fabulous little natural foods emporium with a stage, juice bar, and killer guacamole sandwiches North of San Francisco near the Russian River; pure late 60's early 70's culture].

Across the street was a pawn shop that had all these guitars in the window. Between the sound check and the show, I walked over there. I bought a Gold Gibson 295, like a jazz f-hole guitar with a couple of Les Paul kind of pickups on it which had a stencil on it that said Kenny Wayne. I always wondered if that was Kenny Wayne Shepard's father. But, they had peeled the stencil off so the paint was like in relief against the gold paint, and I played that guitar for a while including on John Simon's record and ended up selling it to Jimmy Weider. The guy who owned the pawn shop said, "If you take that guitar, I'll throw this National in free." And so, it was this National guitar with this resonator that somebody had painted a sickening color of green, and on the back of it, they painted a Hawaiian scene with a woman in a hula dress and a bunch of palm trees. The guitar was falling apart, it was made out of plywood, it was really cheap. You know, a flimsy guitar with a resonator and a Hawaiian scene on the back. I took it out to the studio and hung it on a peg and it was hanging there for twenty years. So we're doing this record and we get to Give One Heart, we get to the solo and I said, "You know, we really need something different on this one," and Robbie [Dupree] goes, "What about the guitar with the hula and the grass skirt on it." So I took it down and played it with a bottleneck and the thing sounded incredible! We slapped a set of new strings on it cause the strings hadn't been changed in twenty years, and that's what that is. I don't really play National much, you can tell--I haven't played it in twenty years--but if you tune it like a regular slide guitar, it plays like one. That for me was, like, is pretty funky; for what people might expect of me, and I had a great time with that.

Now I want to get the guitar restored because it's falling apart. I'm surprised that the tension of the strings hasn't just folded the thing in half. But, now that it's on the record, I'm going to have to get it fixed so I can take it on the road.

WW:
Johanna, it seems as if many people don't realize that you are the lyricist for most of the catalog of the Hall songs. How do you feel about that?
Johanna:
I had birthday party once where John was toasting me and he quoted a lyric of mine, something from Still the One. And afterwards, a very famous musicians wife said to him, "You know, it's a little egotistical quoting yourself." And he said, "Well, actually, Johanna wrote that." She turned and--it was someone I knew quite well and would have assumed... You know, it doesn't bother me at all. I think I'm not a person who enjoys the spotlight for one thing, I'm very much more private a person. As long as I get the check, and my name is on there, and all the zeros are in place, it's fine, it's just fine.
Johanna:
I think it's the very best job in the world. When I consider what I could have been doing for a living; I feel really blessed, and that's why I call her St. Janis sometimes.
Johanna:
There could be a book from me soon.
Johanna:
I'm kind of a memoirist by nature, I think that's an interesting genre because you are memorializing relationships, your experiences, your thoughts and feelings, and; you're hoping that they're universal enough, or expressed in some way that's got some poetry to it, and something--some grace.
Johanna:
There's a love of different types of music that John and I both have that makes it possible to be a little more fluent. And, I think we've been incredibly lucky, don't you? It is amazing, I feel blessed, I really do.
---
Haven James has been a consistent contributor to the Music & Arts scene around the Hudson Valley and beyond for almost a decade through his column, Werewolves of Woodstock, published weekly in the
Woodstock Times
A writer, musician, philanthropist, and Mac addict; he lives reclusively, high atop Overlook Mountain with his son and a menagerie of animals, both wild and domesticated. Though currently unmarried, rumors abound as to his intimate relationships with Madonna, Sandra Bernhardt, and Eli Bach; though he insists these notions to be pure hearsay. His identity has remained a mystery to all but the closest of friends as he often travels in disguise and appears unannounced and undercover at concerts and venues in a dedicated effort to get the real story.
Go to the Werewolves of Woodstock page for more articles by Haven James.
Haven James can be contacted at werewolves@netstep.net
Posted on March 7, 1998