Hudson Valley music news and musical happenings.
Recent Entries

---
Reservoir Music Notes - Kickoff to Summer
May 18, 2015
Reservoir Music Notes returns…for a minute or a month. We'll see how much there is to say, but the days are warming and the unofficial kickoff to summer is here now, so I thought it would be a good time to return to civilization with a column about some of the outstanding concert series that are happening this summer. This won't be, as it might have been in the past, a comprehensive, all inclusive, guide to summer festivals, concert series, and shows. It will just be me, writing about whatever comes to my attention, whatever strikes me as good, or possibly interesting to you, or maybe something I should go out on a limb and recommend! It's part of a more laid back attitude to life that I've adopted since my shoulder surgery and closing of Reservoir Music as a retail store, last year. And part of this will be that columns and blogs will no longer be written weekly. They will be written and posted on the blog pages of my websites, www.reservoirmusiccenter.com and www.brooklyncowboys.com, and probably on the articles page of www.hvmusic.com as well, whenever I feel like there is something noteworthy to tell you about. This could happen daily, or monthly, but I will always post an announcement on Facebook and Twitter when there is a new blog, and if it fits into the Tri-Valley Townsman's publishing schedule, as this column does, it will appear in the newspaper. So you won't get the complete guide to summer music in one sitting, but stick with me, and we'll get everything done over time, and just in time, for all of us to experience some great live music this summer!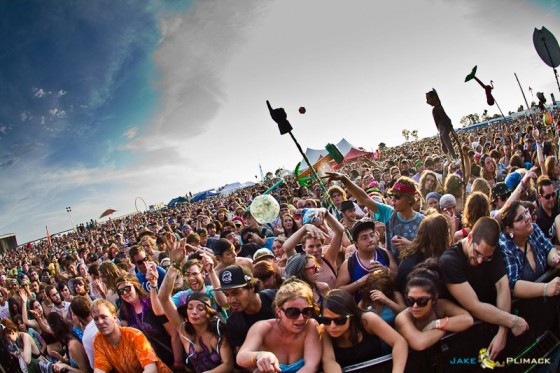 Memorial Day weekend kicks off with the first show of a small, but mighty concert series at Brewery Ommegang in Cooperstown, NY! Dan Smalls, of Dan Smalls Presents, in association with the brewery, has put together a stellar line up for this summer's events. With only six shows and one event scheduled for the entire summer, they've overwhelmed with quality, not quantity! Every single show is a grand slam home run, as is the one non-musical event scheduled at the brewery! As a slugging percentage, this is the most powerful concert series happening this summer! There's plenty of other good ones, but so far I haven't seen any where every single show is killer, and hopefully, they'll be adding more! After that build up, I won't leave you hanging. The full line up of musical entertainment at Brewery Ommegang this Summer will be The Pixies, The Avett Brothers and John Prine (together), Old Crow Medicine Show, The Decemberists, Primus, and Bonnie Raitt! Short, but oh so sweet! Just like the best Rock n Roll! For the full schedule and more details, please visit www.ommegang.com. You won't want to miss any of the music at Ommegang this summer!
---
New website for Tuned-In Web Design
February 15, 2015
We're the guys who built and maintain HVmusic.com -- and we wanted to let you know that we have a new website showcasing the sites we have built.
If you want an attractive and functional website for yourself or your business, then call us. We can help you get your web presence right.

---
Woodstock Invitational Luthiers Showcase 2014
October 9, 2014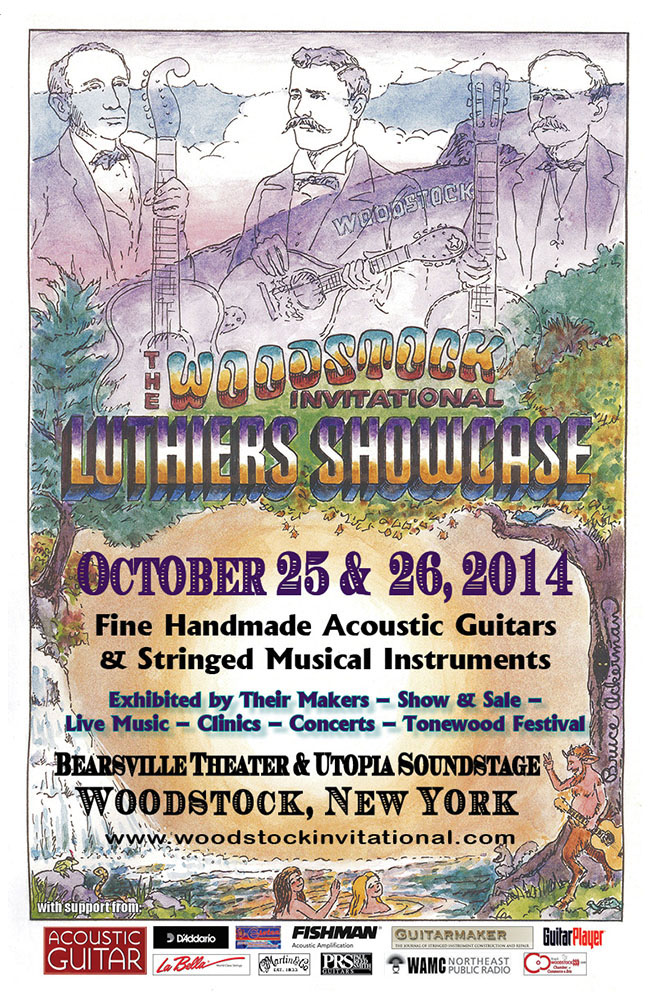 The Sixth Annual Woodstock Invitational Luthiers Showcase (and Tonewood Festival) will be held October 24, 25 & 26, 2014, at the Bearsville Theater and Utopia Soundstage, 291 & 293 Tinker Street, Woodstock, NY 12498. The Woodstock Invitational is an alternative guitar show, featuring fine, contemporary, handmade acoustic guitars and stringed musical instruments, exhibited by their makers.
The Woodstock Invitational Luthiers Showcase is an intimate gathering for the community of acoustic stringed-instrument builders, players, collectors and aficionados, and has become one of the premier events of its kind in North America. Fine, handmade acoustic instruments such as these are not usually available in music stores or other retail environments. This is a rare opportunity for the public to see, hear, play, buy or commission custom-made instruments - the finest examples of the luthiers' art - gathered together in one place. Nylon-string classical and flamenco guitars, steel-string guitars - flattops, archtops, manouche, resonators, hybrids - plus mandolins, lutes, ouds, ukuleles, banjos, and stringed oddities will be on display in the Bearsville Theater. Other vendors include tonewood dealers, parts and tool suppliers, string and accessories manufacturers, publications and instructional materials, our Sponsors, plus a Special Exhibit of rare and significant historic, vintage and contemporary instruments loaned by collectors and institutions, all right next door to the Bearsville Theater in the Utopia Soundstage Vendors Annex. Also at the Vendors Annex, in conjunction with Northwind Timber, is Tonewood Festival, a pre-Showcase shopping opportunity featuring a number of fine tonewood dealers, open to the public with free admission on Friday October 24, and included in the price of admission Saturday and Sunday October 25 & 26.
There is continuous live music, including luthier mini-concerts, demos and special appearances throughout Friday and Saturday, by some of the nation's finest musicians, in the Bearsville Theater Lounge, included in the price of admission. There is a series of Instructional Clinics and Workshops for players, plus seminars and colloquia for builders, by separate admission. Plus our annual String Sampler Concert of acoustic music featuring internationally known artists, by separate admission, Friday, October 25 at the Woodstock Playhouse.
Woodstock, New York is an internationally known art and music community with a deep pool of notable local talent. Only a two-hour drive from New York City, convenient to Upstate New York and the New England region, there will be peak autumn foliage in the heart of the Catskill Mountains. The Bearsville Theater is an historic venue built by music-impresario Albert Grossman as a part of his Bearsville Sound complex. The Utopia Soundstage was built for musician/producer Todd Rundgren.
The Woodstock Invitational Luthiers Showcase is presented with generous support from our Sponsors: ACOUSTIC GUITAR Magazine; The Association of Stringed Instrument Artisans/GUITARMAKER Magazine; D'ADDARIO STRINGS & Music Accessories/D'Addario & Company, Inc.; ESOTEC Beverages; FISHMAN Acoustic Amplification; GUITAR PLAYER Magazine; LA BELLA STRINGS/E. & O. Mari, Inc.; MARTIN GUITARS/C. F. Martin & Co., Inc.; PRS GUITARS; WAMC Northeast Public Radio; and the Woodstock, NY Chamber of Commerce and Arts.
2014 Exhibitors are listed on our website as they are confirmed. For more information, hours, tickets, schedules, history, links, updates, directions, lodging, etc., please visit www.woodstockinvitational.com.
EXHIBITOR INQUIRIES: This Press Release is for informational purposes only and does not constitute an invitation to exhibit. Please note that we are already SOLD OUT of Luthier and Vendor Exhibitor space for October 2014.


CONTACT:

Baker Rorick
Woodstock Invitational LLC
P.O. Box 486
Bearsville, NY 12409
845-389-9247
info@woodstockinvitational.com
bakerrorick@gmail.com
Website: www.woodstockinvitational.com
Facebook: http://www.facebook.com/WoodstockInvitational
---
Jobe/Redfearn brings giant hurdy gurdy, eclectic sounds to Kingston Arts Festival
August 26, 2014
Steve Jobe has just spent the morning securing a van that can transport his giant hurdy gurdy. "it's not hard to get it through doorways; it was designed to fit sideways, but the length can be a problem…Looks like a couple rows of seats will have to come out." The ten-foot "Bosch Hurdy Gurdy", modeled after the massive instrument visible in a section of the Hieronymus Bosch masterpiece, "The Garden of Earthly Delights", is on its way to upstate New York. It will be featured in a performance by the Jobe/Redfearn Ensemble slated for Kingston, NY's Festival of the Arts coming up Saturday of Labor Day Weekend.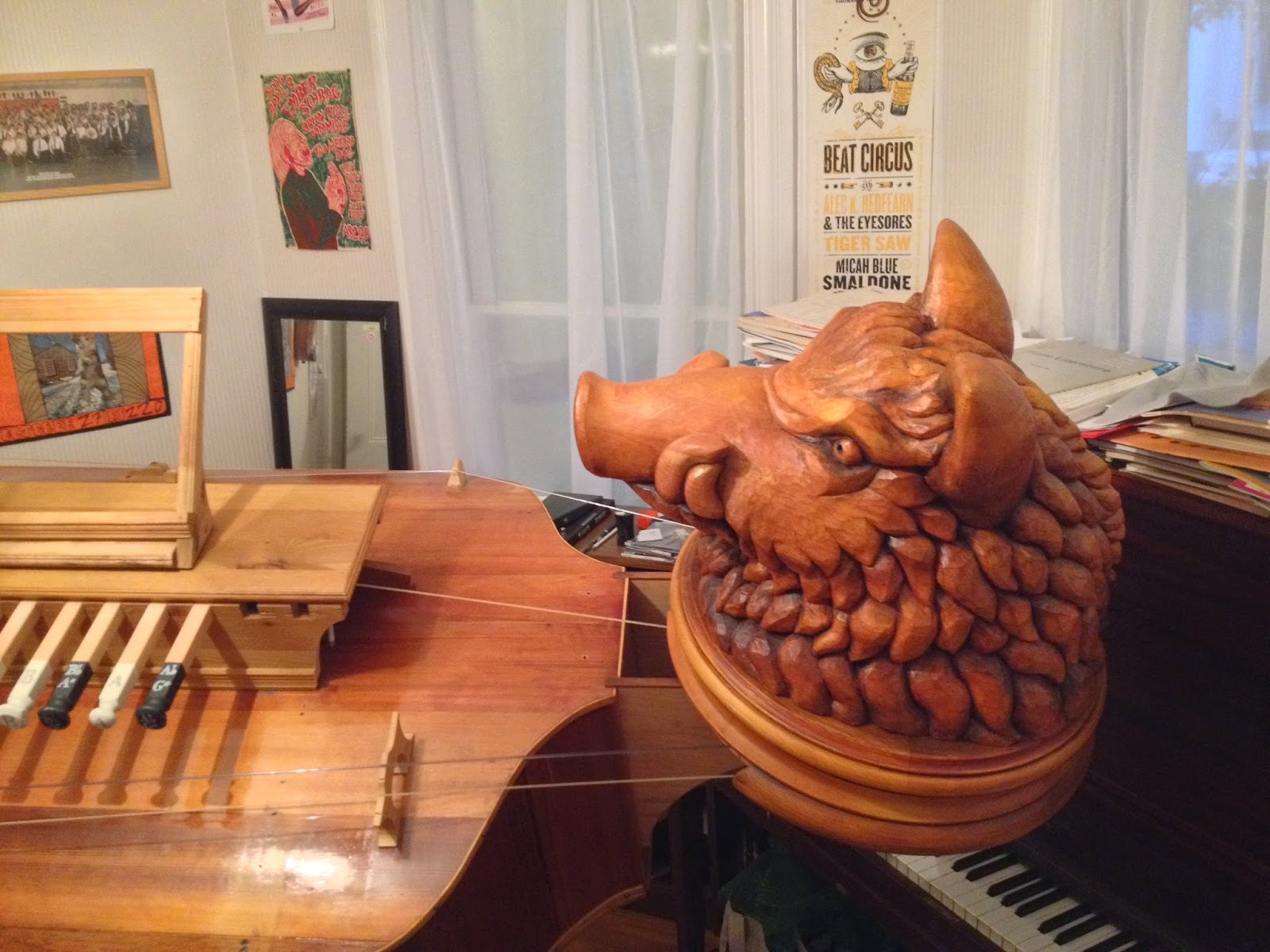 It takes two to three people to operate the Bosch Hurdy Gurdy. "A hurdy gurdy is more or less a mechanical violin,' says Jobe. "where the wheel replaces the bow, vibrating strings, but it's also a one man band, with melody, rhythm and drones, all in one instrument. The Bosch is a real contra-bass version of the traditional instrument." He believes it is the largest such instrument ever built. Steve commissioned a huge, carved boar's head in wood to grace the large peghead of the instrument, emblematic of its ferocious soul and sound.
The Ensemble brings together the aesthetics of two contrasting but complementary, award-winning composers: Rhode Islanders Steven Jobe and Alec Redfearn. Jobe spends most of his time writing operas, his current work being "The Legend of the Fairy Melusine." Redfearn, leader of the heralded band The Eyesores, and key participant in several more, is recognized on both sides of the Atlantic for his prolific originality, "falling somewhere between psych-folk revival and free jazz, constructed from a diverse and unfashionable set of instruments including accordion," commented a writer for Splendid magazine. Both composers are recipients of RI State Council on the Arts Artists Fellowships and numerous other project grants.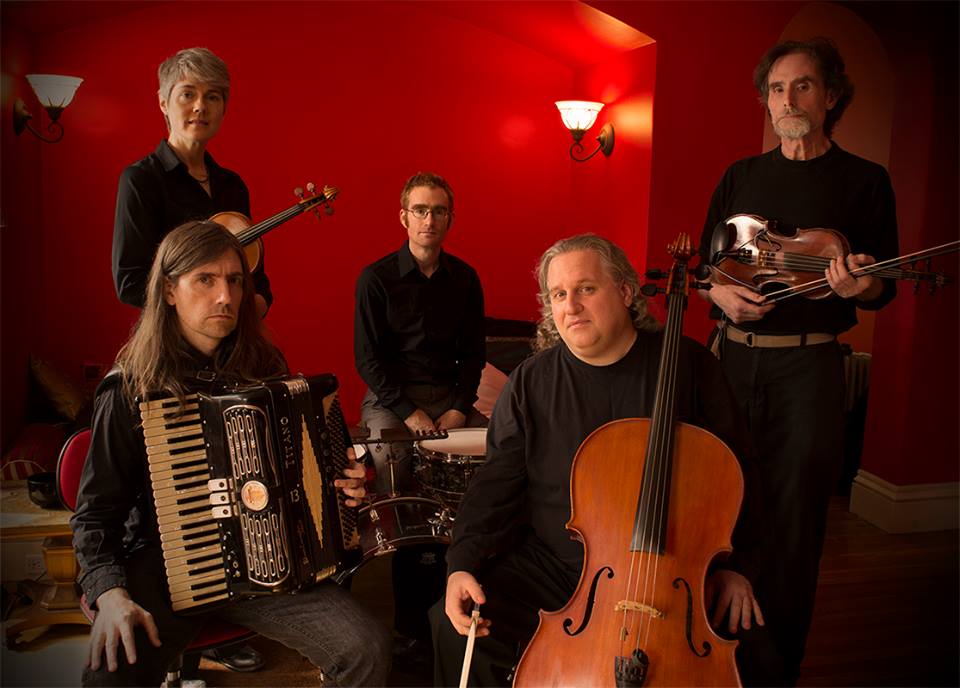 Besides the giant hurdy gurdy, the effect of which Jobe describes as "a primal hypnotic wave, Jobe/Redfearn features intriguing and colorful instrumentation -- accordion, violin, viola, cello and percussion. In addition, two guest vocalists, Ellen Santinello, with a background that includes opera, early and art music, and Gillian Chadwick, whose vocals range from rock to folk styles, will round out the absorbing, eclectic, impossible-to- categorize sound. Selections range from a dreamy art-song melody by Jobe entitled "Chartres," to a characteristically accordion-infused extravaganza by Redfearn, "Amoebiasis". Completing the ensemble are noted New England instrumentalists Rob Bethel, cello; Matt McClaren, percussion; Laura Gulley, violin, and Bosch crew, Chris Sadlers and Rachel Rosenkrantz. Their experiences include classical and experimental music, instrument making and rock bands.
Jobe/Redfearn Ensemble performs Saturday August 30 at 4 pm at the Old Dutch Church for one show only at the Kingston Festival of the Arts in Kingston, NY. Tickets are $20 and are available on line at http://kingstonfestival.org/buy-tickets or at the door. The Festival runs August 21 to 31.
Artist contact: Steven L. Jobe, 401-345-4320 (phone interviews welcome)
Kingston Festival Contact: 845-331-3261
Article by Laura Travis, WRIU-FM, Kingston, RI
---
Music Blog Writers Wanted
July 2, 2014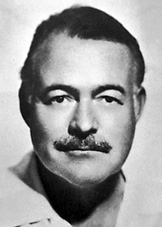 At HVmusic we are always looking for local music lovers who want to write for our blog. If you have something to tell the rest of the Hudson Valley please contact us and we can publish what you write.
We are especially looking for budding local writers who want to write a regular column about music in the Hudson Valley. The pay is nonexistant, and we can't guarantee that you'll become famous, but we're really grateful!
---
A Tex-Mex Mardi Gras Fiesta
March 2, 2014
By Garrett Montgomery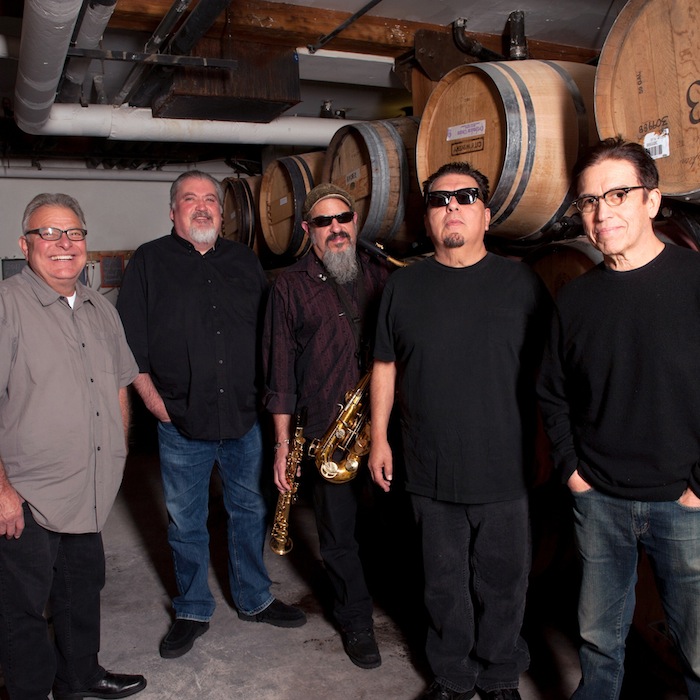 If you're looking to celebrate Mardi Gras in upstate New York, Los Lobos will be rocking the Bearsville Theater this Fat Tuesday. The legendary ensemble from East Los Angeles will be visiting Woodstock, NY, on March 4th for a special show with Brooklyn based Roger Street Friedman.
Like the tradition of letting loose on the eve of Lent, the band has persisted and evolved over time. Louie Perez, Cesar Rosas, Conrad Lozano, and David Hidalgo have been serving up what their official website calls a "powerhouse mix of rock, Tex-Mex, country, folk, R&B, blues and traditional Spanish and Mexican music" since conceiving Los Lobos in 1973. Saxophonist Steve Berlin joined the lineup in the early '80's and their most recognizable hit—a cover of Richie Valen's "La Bamba"—was released in 1987. Los Lobos completed their Grammy hat trick in the '90's and released 7 albums in the aughts. Last year, the band celebrated its 40th birthday.
This Tuesday, Los Lobos will bring their eclectic catalogue to the Hudson Valley for a performance that is sure to be memorable . Don't be surprised if the group adds a touch of jazz to its "powerhouse mix" for these Mardi Gras festivities.
Doors at 7, show at 8.