Hudson Valley music news and musical happenings.
«Return to Main Blog Page
---
What is Net Neutrality and Why Should You Care?
June 3, 2018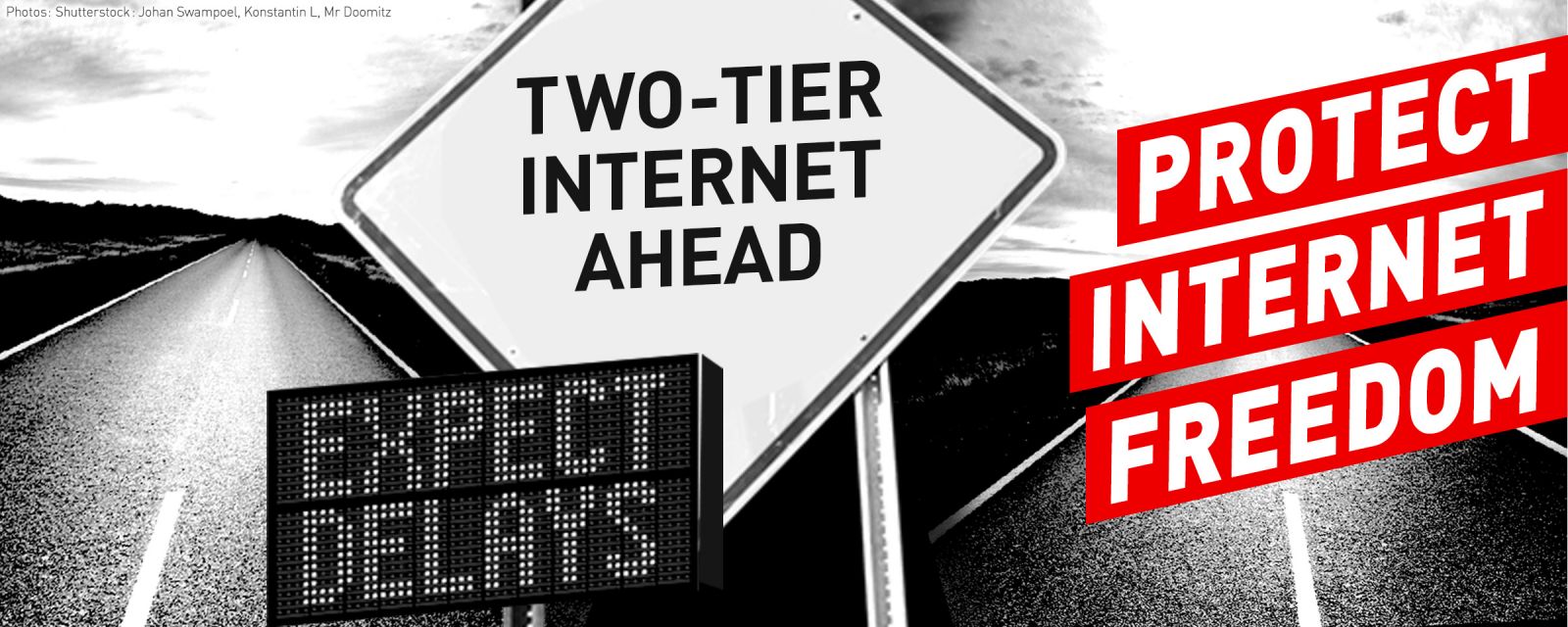 I'm sure you've noticed me adding warnings here at HVmusic about "Net Neutrality". So what is it and why should you care?
"Net Neutrality" refers to a set of FCC rules implemented under the Obama Administration. They classify the internet as a protected utility, just like electricity, that must be provided unaltered and unimpeded, to all citizens. These rules were created in response to a growing problem -- Internet Services Providers (ISPs) messing with the internet sites you could see. The ISPs (Spectrum, Comcast, Verizon, etc) who bring internet service into your home had been hiding, slowing, or censoring content they didn't like. In some cases they were slowing the websites of internet services that competed with what they offered. A quick google search will turn up many examples of ISPs censoring or slowing websites, for their own reasons. Examples are here and here.
So to fix this tampering and potential future tampering the Obama-led FCC created rules called Net Neutrality, to ensure that ISPs cannot alter, impede or censor what you want from the internet.
Fast forward to 2017... President Trump appointed Ajit Pai as head of the FCC. Ajit Pai is a former lead counsel with Verizon, yes, a former senior lawyer with a huge ISP. His first action has been to repeal the Net Neutrality protections. On a party-line vote the FCC, ignoring tens of millions of comments from citizens like us, voted to repeal the Obama rules.
Now, we still have a chance... The Congressional Review Act allows congress to overturn administration rules created within the last 60 legislative days. A bill to restore Net Neutrality has already passed the Senate. Now it's in the house. The house has until June 11th to vote on this.
If you want the internet to contnue to be weird and uncensored, if you want new websites to not get throttled by large competitors, if you value diverse voices and opinions on the internet, then I urge you to support Net Neutrality.
Please call your congressman and urge then to vote for the CRA to restore Net Neutrality. Send a message to your congressperson, and see how they stand on the issue by using the link below. Do It before June 11th.
Contact your Member of Congress
comments powered by