Hudson Valley music news and musical happenings.
Recent Entries

---
Reservoir Music Notes - Billy Joe Shaver at B Side Ballroom, CBGB Festival, Live Music Picks
October 17, 2013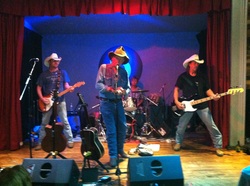 Well, I was right! I loved the Billy Joe Shaver show at B Side Ballroom in Oneonta, and I love the B Side Ballroom! What a cool venue! The owners, Wayne and Rebecca, are lovely, as is Billy Joe Shaver! I'm gonna tell you a story. I met Billy Joe once in Austin. When he told me he was glad to meet me, I really believed it, because he said it like he really meant it! I was impressed with his vibe, too. He was glowing with something, not sure what. Love, maybe. After the show at B Side, I went over to say hello. Billy Joe immediately greeted me warmly and asked how I've been. He remembered me from a 15 minute meeting, once, ten years ago! See what I mean? The man is an amazing character, who's LIVED! He told stories about his son dying, about shooting a guy at a bar in Texas, about Willie Nelson, music, you name it! Billy Joe Shaver is a wellspring of stories and music! I guess that's what happens once you've been to Georgia on a fast train!
---
Reservoir Music Notes - Sean Lennon, BSP Lounge, Live Music Picks
October 2, 2013
A couple of weeks ago, I wrote a column about the grand opening of The Anchor, a new club in Kingston. This week, in an effort to give equal time and recognition to other venues that are helping to keep live music alive in the Hudson Valley, I turn my attention to BSP Lounge in Kingston!

BSP is a place that has had its share of ups and downs, but since Trevor Dunworth came aboard as manager, it's come alive! Nice room, good music, hip crowd, it's one of the hottest spots around, in my opinion! Very sophisticated, urbane, and cosmopolitan. Not your average Hudson Valley nightspot!

Their booking policy has brought all sorts of national acts to Kingston in the past few months. Former Captain Beefheart guitarist, Gary Lucas was there in June, former Stiff recording artist, Wreckless Eric and Amy Rigby in July, they've had Grace Potter and The Nocturnals and Assembly of Dust on a double bill, Neko Case (who just tore it up at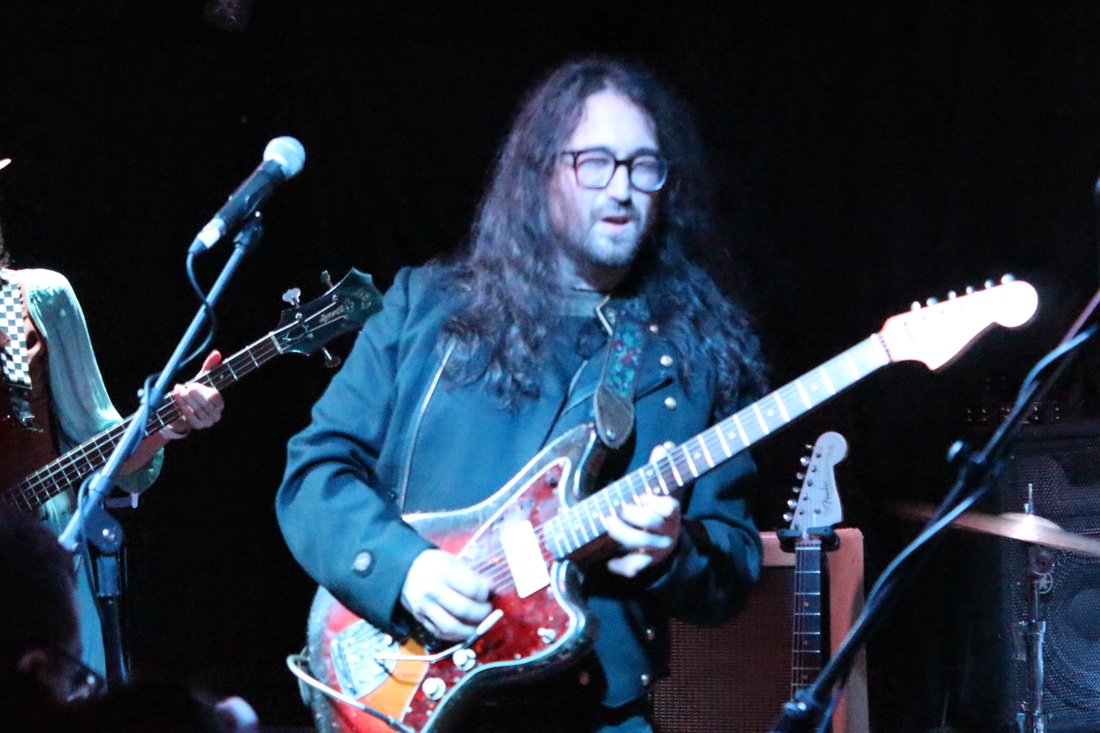 Radio City Music Hall!), Marco Benevento, 3, Mercury Rev, and last Saturday night, BSP brought Sean Lennon to Kingston, with Charlotte Kemp Muhl, and their band, The Ghost of a Sabre Tooth Tiger!
---
Reservoir Music Notes - The Anchor Grand Opening, Burnell Pines Review, Live Music Picks
September 22, 2013
Whew! It's been a whirlwind week, or, I should say, weekend, and I'm still recovering! It's tough to write a column when you should be lying in the sun somewhere with your mind turned off, but with Captain Kirkian inspired will power, I shoulder on!

Friday night, I moseyed on over to The Anchor, a brand new spot that was having it's grand opening at 744 Broadway, in the space formerly occupied by The Basement, and folks, my mind was blown! Finally, the Hudson Valley has a music nightclub! You know, where the lights are low, there's a bar up front, darker music room in the back? The optional dining room is there also, off to the side. I didn't check the menu, but the food is probably the same as the owners had at the Roundout Music Lounge, their other spot, now closed, which was good, especially for late night, around here! But you're not there for the food! You're there for music! And The Anchor delivers! Opening night they had Pitchfork Militia, Lara Hope and The Arktones, and a couple other bands. Saturday night of opening weekend, they had Grape and the Grain, Tigeriss, Clover, and The Blind Ambassadors, and for Sunday brunch, Jonny Monster! Pretty impressive job of booking by Brandy! From the looks of the rest of the shows they've already announced, the booking policy will lean towards, Rockabilly, Punk Country, Rock n Roll, Heavy Metal, Honky Tonk, and Americana, which is everything I like, just about!
---
Reservoir Music Notes - Black Crowes, Albert Lee, William Bell
September 17, 2013
Greetings, and welcome back to Reservoir Music Notes! It's been a fun summer, (especially the last two weeks, which we'll get to in a minute), but now is the time to put aside dreams of the sun, tighten up, get back to work, and get ready for the winter! In other words, it's time to start writing this column again! My battery is recharged and I'm ready, willing, and able to rock n roll all night, or at least as long as it takes to write this column!
In the past two weeks, I have seen not one, but two, of the best shows of the summer, and a third that wasn't half bad either! A man must know his limitations, and there were tons of great shows this summer that I just couldn't attend, but I'm sure glad I got to these two! It all started August 30 at The Bearsville Theater, a performance I had been looking forward to since the day it was announced! The amazing Albert Lee wowed the crowd in attendance, which should have been much larger, but, hey, if you snoozed, you lost big time! Albert is without a doubt, one of the premier guitarists on Earth, and has been for a long time! I was surprised there weren't more Woodstock guitarists at the Theater for Albert. When Junior Brown was there, every guitar player in town came out, and all had their jaws on the floor for Junior, as they should have! And as they would have for Albert, but most were conspicuous by their absence! Well, most guitar players could learn a thing or two from Albert Lee. He's probably my second favorite living guitarist, after Jeff Beck! Go look at his YouTube vids, and you'll see why!
---
Reservoir Music Notes - Pearl Jam Tour, Live Music
July 29, 2013
Well, it's been a busy week, and a great week for live music!
It all started last Sunday, when I drove up to Cooperstown to see Further at historic Doubleday Stadium. I was surprised by how small the stadium was, and that up to five minutes before the band started, you could walk right up to the stage and talk to anyone on it! Cooperstown is a lovely, quaint little town, and I'm looking forward to my next visit.
---
Fredro's Blog -- The The Band Band, Live Music Picks
July 15, 2013
Greetings! Hope everyone had a wonderful extended weekend for Independence Day. I know I did! It was a weekend filled with great people, parties, and future memories! I did manage to squeeze in one super awesome show on Friday night at The Bearsville Theater. The The Band Band rocked the house and channeled the spirit of the original Band, beautifully!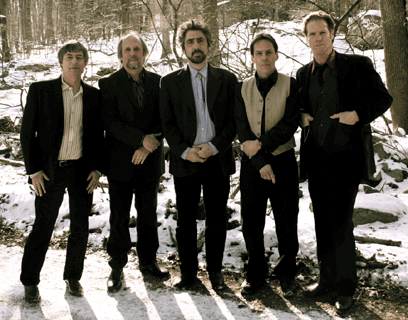 Now, as I mentioned, these guys cover the music of The Band, (hence the name, which I shorten to simply, The Band Band, and may not be so confusing if you think of it as The (The Band) Band. Get it?). But it's not so much a tribute band, as a recreation of The Band's music! And TTBB are quite upfront about this. They say, "We don't do our arrangements. We do their arrangements!" And they do them well, recreating The Band's music note perfect and channeling the spirits of Rick, Levon, Richard, Garth, and Robbie to a remarkable degree! Not an easy task! The Band's music is deceptively complex! It may seem like basic Rock n Roll, but, believe me, it's more complex than that, and not easy to recreate, but they do it, and they do it well!