Bob Martinson Then and Now
Bob Martinson has been actively pursuing his music career for over 15 years. His first taste of the spotlight came when he joined an original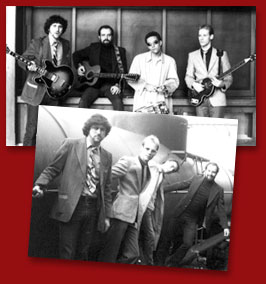 C.O.D. Bottom Photo: Bob, Phil, Andy, Doug.

band called C.O.D. Although they played primarily in the Dutchess County area, their music won them a gig in New York City at Doctor B's in Soho. A couple of years and several bands later, Bob was instrumental in forming and performing in the very popular local band, "Airborne", which performed throughout the tri-state area for six years.

Bob then decided to go solo and explore the world of Midi-sequencing. As a result, he has assembled an impressive combination of state-of-the-art equipment. This has enabled him to create uniquely rich, full sounds, 'studio- quality" recordings, and remarkably accurate reproductions of hundreds of popular "oldies" to current "top forty" songs and Country, along with all Bob's original songs.

Bob released two singles in 1992', "You're a Part of Me" and "Be My Love", which he co-produced with Keith Alexander and mixed at Sonic Studios in Freeport, Long Island. Both songs received recognition and praise for their sensitive lyrics and melodic continuity. Bob admits that love was the inspiration for these tunes. Bob has released an album in 1993' with two pop rock songs titled "Love me Good" and "Take time to Love" plus one country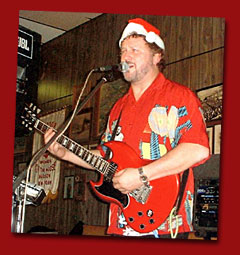 song titled "Blue Tick Hound". Bob is confident that this new album will receive the same or better recognition his first cassette did. "You're a Part of Me" made the Midwestern Top 30 Pop Record Chart and went to number "3" for the months of June and July 92'. "Take Time To Love" and "Love Me Good" also hit number 1 for two months on the top 30 chart.
Bob released a 10 song CD in late 1994 Titled "A Man and his Music". The songs "Shirley's Song", Don't Go", "Oh Lord Why Have You Taken Me Away", "Blue Tick Hound", "Caroline Past", all made it to the top of there charts, Country or Pop Rock. Bob just released a compilation CD, with two songs on it "I'm Thankin' You Sweet Baby James" and "I'm an Alcoholic" both songs went to the number 1 spot of their charts. Bob has released 3 more compilation CDs for the years of 1997, 1998, and 1999. All songs went to number 1 of their charts.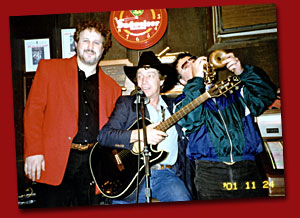 Bob is signed to the "Empty Sky Records' label and is leading the very popular groups "The Bob Martinson Band" and "The Bob Martinson Show". Bob plays guitar and sings lead vocals in the bands. Martinson is a true believer in the now-dying breed, the good old- fashioned bar bands. His repertoire runs the gamut from Billy Ocean to Bob Seager to the Eagles, and spans four decades. He can easily rock with songs from Eric Clapton or the Rolling Stones, or slow it down with a song from Lionel Richie or George Michael. Although he plays mostly cover tunes in his show, Bob also prides himself in his ability to focus on original tunes. Bob has just released a cassette Titled "Music is My Life". There are 3 new original songs on the cassette all of these songs went to number 1 of their charts.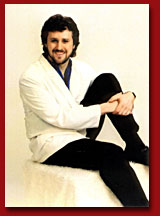 Bob is beginning to enjoy increased media attention and popularity, appearing on "Poughkeepsie Live" which is broadcast over a local cable TV network. He is frequently in the "Rhythm and News" Magazine, and has been the focus of several articles appearing in such publications as "Mid-Hudson Valley News" and the "Poughkeepsie Journal." Tune your radio to 950am WHVW the Q-man show, Poughkeepsie, NY and listen to one of Bob's songs every morning. Bob was recently on "WBNR" in Beacon, NY to promote his new CD. It's a pretty good bet you can catch Bob's act just about any weekday or weekend at a local night spot such as The Rocking Horse Ranch in Highland, The Roseland Ranch in Stanfordville, The Derby in Poughkeepsie, and the Moose Club in Hudson. Bob also donates his time to entertaining the elderly by playing at many area nursing homes, such as Eden Park in Poughkeepsie, Dutchess Manor for the Elderly in Poughkeepsie, and the Baptist Home Brookmeade. Although music is obviously his first love, Bob pursues other interests and embraces life to the max.