Hudson Valley music news and musical happenings.
Recent Entries

---
Reservoir Music Notes - Delaney and Bonnie Profile, Live Music Picks
June 6, 2012
Greetings! Well, we have such a happening week of live music, and, I wasn't feeling particularly inspired or compelled to speak out regarding any events musical today, so I was thinking of going right to the live music picks and just sayin',"See ya next week"! However…I was inspired by an event happening this week to launch another segment of my infinite part series, "Not so famous people who nevertheless consistently shared stages, studios, and good times with rock n roll royalty…and gods"! This will be the second installment. Two weeks ago I profiled Billy Preston, the only person to ever share a label credit with The Beatles! ("Help" just came on the radio! Coincidence? I think not!)
The idea for the series came to me three weeks ago when I had the sad task of reporting the news of Donald "Duck" Dunn's passing. Since, by chance, the first installment was two weeks ago, I will try to make it a bi-weekly event. No promises, but I will try! That way, if you're not a regular reader of this column, (and why wouldn't you be?), and you find this series interesting, then you can just check in every two weeks and see who I'm profiling that week (and don't worry, it won't be Cat Stevens!)
Before we get to who the subject of this week's profile is, I just want to quickly mention that Bob Dylan was given the Presidential Medal of Freedom last week, which I reported to you a few weeks ago, and the great Doc Watson passed this week, 89 years young! Go toward the light, Doc!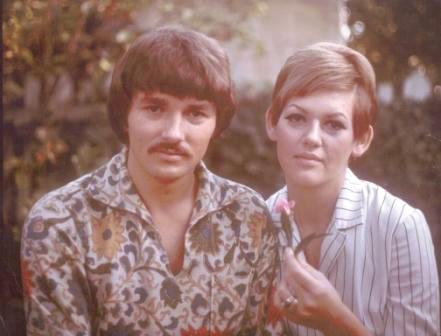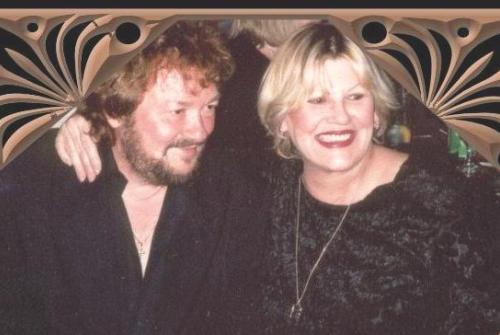 Okay, now it can be told! This week's profile is of Delaney and Bonnie and Friends, one of the most influential bands of all time! Never heard of 'em you say? Well, you're about to learn something!
---
Reservoir Music Notes -- Jagger on SNL
June 4, 2012
Greetings, and welcome to Reservoir Music Notes! I didn't comment too much about Mick Jagger's SNL appearance last week, but after reviewing the clips, I gotta say, Mick's appearances with Foo Fighters and The Jeff Beck Group should serve as a wake up call to the rest of The Stones, because Mick was in top form and he proved, finally, that he can play with somebody other than Keith and The Stones, and still kick butt!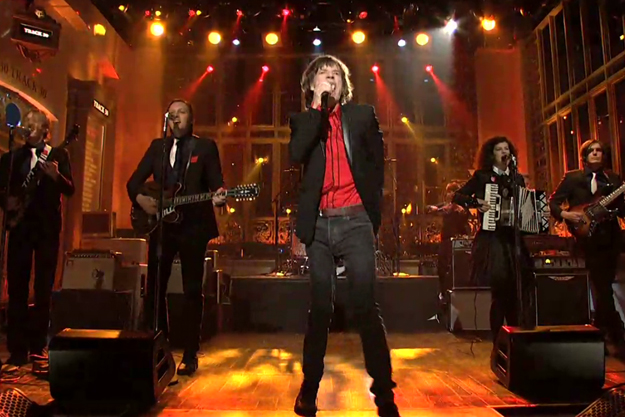 Mick's solo albums have been rather dry and sterile and lacking in soul, except for a few tracks here and there. Every time he tried to do his own thing, all that happened was that he proved that he needs The Stones!
Enter Foo Fighters! Foo Fighters are without question, the greatest, and pretty much the only, rock band success story of the past twenty years! Not to take anything away from them, they are a great band of musicians and songwriters in any era! Never was this more self evident then last Saturday night when they backed Mick Jagger on a medley of Stones' hits. Foo Fighters are able to rock out with the best of 'em, while retaining just enough interesting, unexpected moves to bring something different to the tried and tested three chord formula. They threw in just enough of their own musical personalities to improve on The Stones without losing the spirit of the originals. It was something like when Jimmy Page toured with The Black Crowes, who proved they could play, and Chris Robinson could sing, Led Zeppelin, better than Led Zeppelin!
Now, although The Stones proved they're still The World's Greatest Rock and Roll Band when they want to be, in the Martin Scorsese documentary, "Shine a Light", on most nights they've lost a step or two. Still better than most bands out there, just not compared to themselves! Foo Fighters are the exception to this rule! They take it to another level, one The Stones themselves haven't been on for a long time! Like I said, Keith and The Boys can go there whenever they want. They just have to be inspired, which maybe they aren't to be playing with Mick anymore! But Mick could tour with Foo Fighters and it would be the most exciting musical event of the year, and I hope he does it!
---
Reservoir Music Notes -- Billy Preston
May 26, 2012
Greetings y'all! I hope you caught Mick Jagger's performance with Jeff Beck on Saturday Night Live. It was truly inspired! Look it up on Hulu or You Tube. You won't be sorry!
This week, inspired by last week's article about Duck Dunn, I'm going to start a new series about lesser known luminaries in the world of music who nevertheless, consistently rubbed shoulders with rock and roll royalty! This will not run every week, but it will be a recurrent theme that will resurface from time to time. The first in the series will focus on Billy Preston.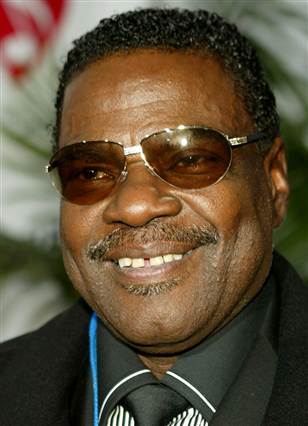 Billy was a child prodigy who went on to record with both The Beatles and The Rolling Stones, who respected Billy so much that he was given his own segment on the Stones' tours in the 1970's. In the middle of their set, Billy performed 2 of his songs backed by The Rolling Stones! The Beatles gave him a label credit on "Get Back", which featured Preston, and was released as "The Beatles with Billy Preston". Billy was the only person ever to be credited on a Beatles' record! (Music historian note: Yes, I know there were the Tony Sheridan records, but those were Tony Sheridan releases, not Beatles' records).
In fact, Billy was widely considered the "real" Fifth Beatle, and there were rumors at the time that he was given full group membership status! What definitely is known is that most of the group favored making Billy a member, but Paul famously vetoed it by saying, "It's bad enough with four"! Either way, he went on to have featured credited roles on "The White Album", "Abbey Road", "Let It Be", and many Beatle solo records! He was playing with The Lads at their last performance on the Apple Records rooftop! He also had featured roles in The Concert for Bangladesh, The Concert for George, and numerous Beatle solo tours!
---
Reservoir Music Notes - Donald "Duck" Dunn Obituary, Live Music Picks
May 16, 2012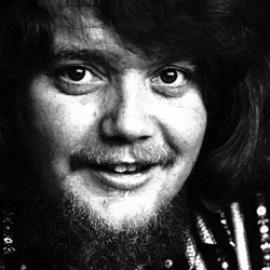 Just as we were going to press I got the news that Rock and Roll Hall of Famer and GRAMMY Lifetime Achievement Honoree, Donald "Duck" Dunn, had passed away in his sleep after a double show at Tokyo's Blue Note night club. Duck, as he was known to all, (including his teachers back in school), was best known as a member of Booker T and The M.G.s, the house band at Stax Records, who backed every artist on the label, live and in the recording studio! Stax artists included Otis Redding, Sam and Dave, Eddie Floyd, Wilson Pickett (technically on Atlantic, the parent label), Rufus and Carla Thomas, and Albert King, and Booker T and The M.G.s (which was short for "Memphis Group"), also had several hits under their own name and others.
After The MGs broke up in the early 1970's, Dunn went on to record with Muddy Waters, Elvis Presley, Eric Clapton, Willie Dixon, Freddie King, John Fogerty, Jerry Lee Lewis, Bob Dylan, Neil Young, Rod Stewart, Tom Petty, and Woodstock's own Levon Helm (in The RCO All Stars)! And that's just a partial list! In 1980, he joined The Blues Brothers, touring, recording, and playing himself in both films, where he delivered the memorable line, "We had a band powerful enough to turn goat piss into gasoline"!
Dunn was in Japan touring with his old bandmate, guitarist Steve Cropper, and label mate, Eddie Floyd ("Knock on Wood"). He was 70. The world has lost one of the real all time greats! More info at www.duckdunn.com.
---
Lyonhart's Musical Mirrors
May 15, 2012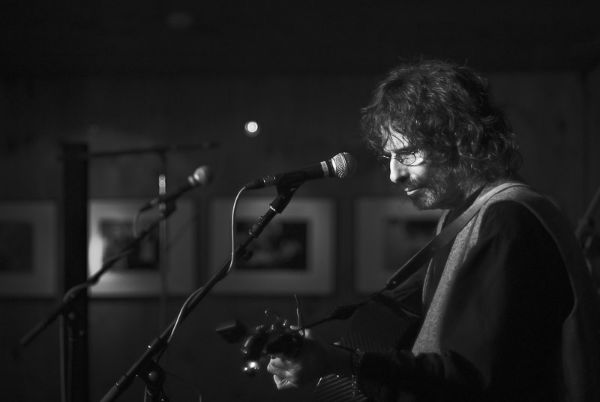 In the rush of images and memories that came with the news about Levon, personal and universal, was a ghost parade of songs, each touched alive by the mere thought of them. The Band classics, of course, Levon's solo flights-in a flash of bittersweet reflection, his "When I Go Away," for instance, and, in that mix, a tune about a down-home tradition that fine Arkansas lad brought up to the region he chose to befriend...."Ramble In the Pale Moonlight."
That song, written in honor of Levon and the legendary musical "rambles" at his home and studio in Woodstock, is sure to be on the agenda when its authors, Charles Lyonhart and George Quinn make a first-ever appearance at the Rosendale Café with guitarist Brian Hollander at 8pm on Saturday, May 19th.
---
Reservoir Music Notes - Dylan to Receive Presidential medal of Freedom, "Levon Helm" Lyrics, Live Music Picks
May 11, 2012
Greetings all! It's late, past my deadline, I'm tired, there's not much of anything new and exciting (other than Reservoir Music's move to a new and exciting location at 711 Route 28), and not much live music to recommend this week, so I'll just say goodnight and see you next week! Psych! Actually, all true, except the last part. So, I'm gonna be brief and to the point.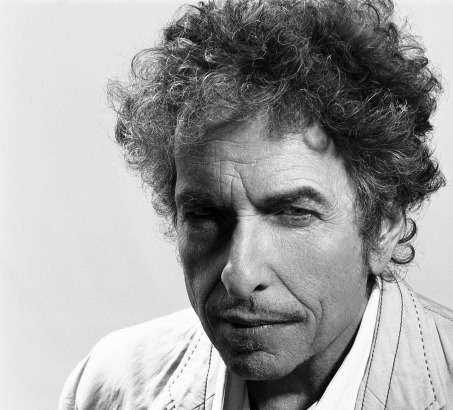 Bob Dylan will be receiving the Presidential Medal of Freedom, which is the highest civilian honor given by the United States! President Bush gave this award to guys like Paul Bremmer, the overseer of the Iraq reconstruction. Obama's giving it to Dylan! Other recipients this Spring will be Shimon Peres, President of Israel (two Jews blues?); Toni Morrison, the Pulitzer and Nobel Prize winning novelist; Madeleine Albright, former Secretary of State under President Clinton; John Glenn, the first American in outer space; retired Supreme Court Justice John Paul Stevens, and 7 other luminaries. They're in pretty good company! I'm sure Obama will want to sing with Bob, the only question is, will it be "Blowin' in the Wind", "Chimes of Freedom", "The Times They are A-Changing" or "Mister Tambourine Man". Time will tell! I'm voting for "Tombstone Blues"!