Hudson Valley music news and musical happenings.
Recent Entries

«Return to Main Blog Page
---
Fans in Poughkeepsie "Stand up and Shout" in memory of Ronnie James Dio
October 12, 2011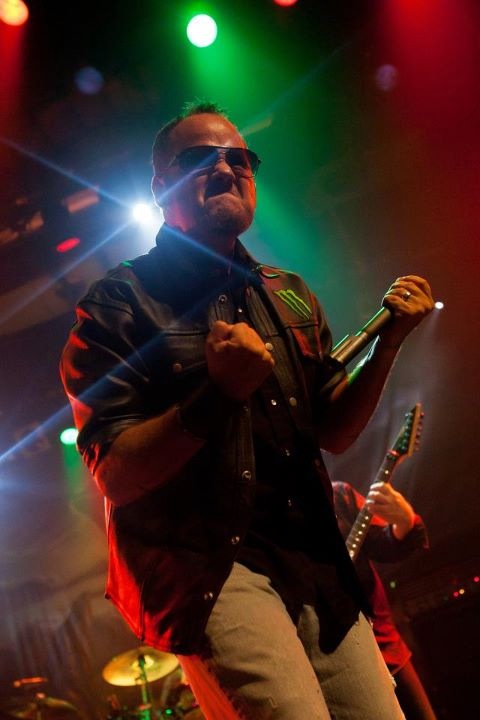 Some fans may have guessed that with the passing of Ronnie James Dio in 2010, one of metal's greatest voices would be silenced forever. Fortunately many of Ronnie's songs will live on forever, and a few of his former band mates and friends are making sure of it. They have reunited to form the band
Dio Disciples
, a concert celebration to the former singer of super groups like Black Sabbath and Rainbow, in addition to an incredible solo career. On September 22
nd
fans waited on line patiently for their chance to catch the tour at the bands first show in the United States at "The Chance" in Poughkeepsie.
Musicians Craig Goldy, Rudy Sarzo, Scott Warren, and Simon Wright took the stage fronted by vocalists Tim "Ripper" Owens and Toby Jepson.
They began with the Dio classic "Stand up and shout" that set off an explosion of cheering and rock and roll that lasted for 2 hrs. I was actually having difficulty holding my camera steady in all the excitement as they ripped through classics like "The Last in Line," "Rainbow in the Dark," "Holy Diver," "Heaven and Hell," "Neon Knights," and "Man on the Silver Mountain."
The performance was a fitting tribute to Ronnie and an excellent way of keeping his legacy alive. Witnessing this group of musicians pour every ounce of their being into delivering this music was an experience second to none. Afterward they took the time to pose for photographs, sign autographs and just chat with the people who came out to support them.
I had the opportunity to briefly speak with Craig Goldy, Rudy Sarzo and Ripper Owens and despite my being in the presence of men I idolized throughout the years, I managed to intelligently thank them for an entertaining evening. For the next hour I observed Craig joking with fans, Ripper taking photographs and Rudy speaking softly and signing album covers. Get ready U.S. fans it's time to "Stand Up and Shout" at a venue near you!
Photo and article by Charlie McCarthy of WeeFan Photography.
comments powered by