Hudson Valley music news and musical happenings.
---
Songwriters Workshop comes to Access 23 TV
May 10, 2013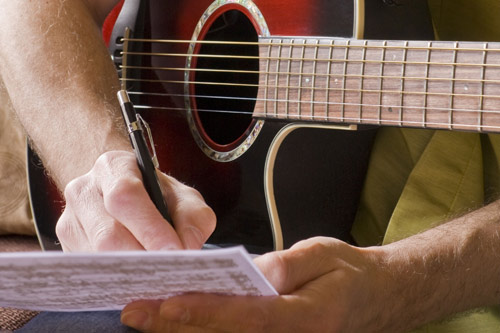 Local artists develop their craft of songwriting in a new forum on TV in the Tri-State Area NY,PA, NJ.
Access 23 TV in Port Jervis NY has long been a showcase for local musical talent, and now they have a place to develop their skills. Beginning April 24th - The Songwriters Workshop will be broadcast on ACCESS 23 TV throughout the Tri-State Area, and will be hosted by Elliott Kayne and Celeste Aldridge. Two episodes of the show will be taped the 2nd and 4th Wednesday of each week, from 7-9pm. The shows will be aired every Wed night from 7-8pm on ACCESS 23 TV.The mission of the Songwriters Workshop is to extend and support the art of Songwriting within the tri-state area.
---
Reservoir Music Notes - Further, The Stones, George Jones, Richie Havens, Live Music Picks
May 3, 2013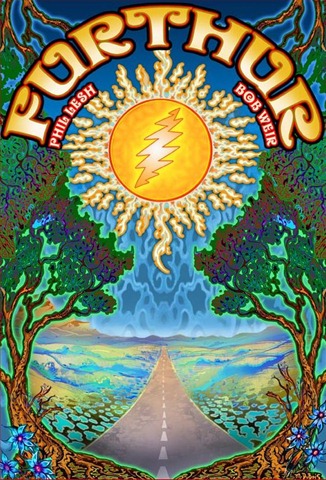 It's been a busy week in the music world. In fact, it's been a busy two weeks, which is why there was no column last week. Furthur at The Capitol Theater in Port Chester took up a lot of my time, and drained me physically, because I got the stomach virus that was going around the night of the first show, (which, of course, put a damper on my enthusiasm for the performance), and I caught the flu the night of the last show, which I am still suffering from now! It could have been worse. At least I didn't faint onstage, like Bobby Weir did at the last Furthur show!

Bobby was wobbly the whole night, and finally did fall, and had to leave the stage! The rest of the band carried on, after a brief pause. The good news is that I talked to some friends who saw them in Atlantic City, and they said Bobby came roaring back in A.C., and was once again in top form!

Of the three shows I saw, the Sunday night was the best, with flashbacks to The Grateful Dead very prominent! Furthur is a good band, but I'm partial to Phil and Friends! More jamming, more experimentation, and more rockin'! Lesh is more!
---
Write your own article for HVmusic
April 26, 2013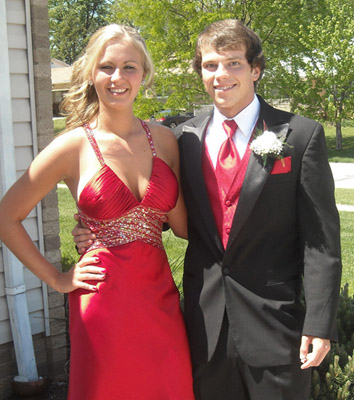 We are a community website, and we depend on the musicians of the Hudson Valley for the information you see here. If you have an interesting story to tell, or a special event to promote, and it has to do with Music, and it takes place in the Hudson Valley -- then we want to hear about it.
Send your story idea to us in an email to steve at hvmusic dot com.
BTW -- Notice how the internet stories that hook your attention usually include a cover photo of an attractive person? Or is that just me? So how many of you clicked on this story because of the photo?? :-)
---
Reservoir Music Notes
April 18, 2013
Water has finally found it's own level in the Rock n Roll world! Ted Nugent is touring with REO Speedwagon and Styx! I suppose it should come as no surprise, as Tommy Shaw of Styx was in Damn Yankees with Nugent, but the point I'm making, is that as much as The Nuge has the Motor City Madman image, he's really more at home with bands from the Midwest who sing in high voices, like REO and Styx! The Nuge is bottom billed, and here's why.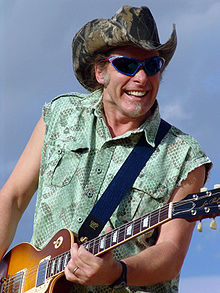 The Nuge is a great guitar player, but in my opinion, is not a much bigger star because of the quality of his songwriting, which is not really very good, with a few notable exceptions! One of the most memorable shows I've ever seen was Damn Yankees at a private party at The China Club in Manhattan, where they performed a series of Chuck Berry, Rolling Stones, and Beatles tunes. Awesome show! I've seen The Nuge on his own, and nothing came close to that show! Why? Songwriting! He showed me he's a great guitar player, but he also showed me he's not a songwriter!
---
How to Join HVmusic.com
April 5, 2013
We are a community website, and we depend on you, our readers, for the content you see here. If you are a fan of local music, then tell the musicians you know to use this free resource. If you are a musician and don't see your band, CD, or event listed here, then add yourself.
It's easy — click the links in the top right of every listing page to add your own listings.
HVmusic.com is reaching over 17,000 unique visitors per month. These are local music lovers who have come here to find out what is happening in local music. If you have questions about how to use HVmusic to reach this audience then just contact us and we'll try to help.
Steve W. — HVmusic founder and webmaster.
---
Reservoir Music Notes - Paul Williams, Phil Ramone Obituaries, Live Music Picks
April 5, 2013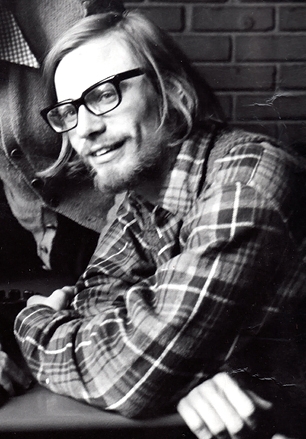 Rock music criticism lost a true original last week. Paul Williams, the man who founded Crawdaddy magazine from his college dorm room at the age of 17, passed away March 27, from complications arising from a bicycle accident that occurred in 1995! He was 64.

Crawdaddy, whose first issue hit the streets in January, 1966, a full 18 months before the first issue of Rolling Stone, was the first national magazine of rock criticism, and Williams was the first journalist to take Rock n Roll seriously as an art form and write about it as such! The writing style Williams pioneered created modern rock criticism as we know it! Crawdaddy influenced every Rock magazine to follow it, and I'm sure that even writers like Hunter S. Thompson had to be aware of it!

Williams championed young writers like Jon Landau (now Springsteen's manager and producer), Sandy Perlman (producer of The Clash), and Richard Meltzer! We used to breathlessly wait for each issue like it was The Word of God Himself! It's difficult to understand how important Crawdaddy was at the time, living today in our always connected universe! Magazines like Crawdaddy were the distributors of information and the counter cultural lifeline to suburban hepcats in the making! They built bridges between regional scenes and brought record company attention to artists who otherwise would probably never get any. When a new issue came out, it was the highlight of our week!