Hudson Valley music news and musical happenings.
---
A Tex-Mex Mardi Gras Fiesta
March 2, 2014
By Garrett Montgomery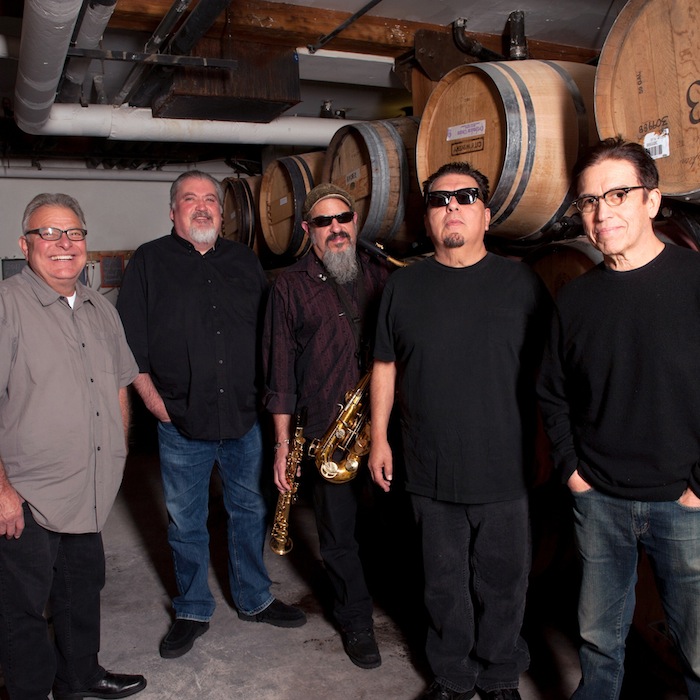 If you're looking to celebrate Mardi Gras in upstate New York, Los Lobos will be rocking the Bearsville Theater this Fat Tuesday. The legendary ensemble from East Los Angeles will be visiting Woodstock, NY, on March 4th for a special show with Brooklyn based Roger Street Friedman.
Like the tradition of letting loose on the eve of Lent, the band has persisted and evolved over time. Louie Perez, Cesar Rosas, Conrad Lozano, and David Hidalgo have been serving up what their official website calls a "powerhouse mix of rock, Tex-Mex, country, folk, R&B, blues and traditional Spanish and Mexican music" since conceiving Los Lobos in 1973. Saxophonist Steve Berlin joined the lineup in the early '80's and their most recognizable hit—a cover of Richie Valen's "La Bamba"—was released in 1987. Los Lobos completed their Grammy hat trick in the '90's and released 7 albums in the aughts. Last year, the band celebrated its 40th birthday.
This Tuesday, Los Lobos will bring their eclectic catalogue to the Hudson Valley for a performance that is sure to be memorable . Don't be surprised if the group adds a touch of jazz to its "powerhouse mix" for these Mardi Gras festivities.
Doors at 7, show at 8.
---
Reservoir Music Notes - Peter Wolf Review, Live Music Picks
February 27, 2014
Well, well, well! Look who's back! And it's good to be back! There's been so much we've missed, don't rightly know where to start! That's a lie!

Might as well start the first column of the new year by telling y'all where I've been. Moving, mostly. I've moved Reservoir Music from the log cabin on Route 28 that we've occupied for the past two years, into an office in the historic Stockade District of Kingston! The retail store is closed, but we remain in business working by appointment and online. Over the next few months, I will be working feverishly to get all of my inventory listed on our website, www.reservoirmusiccenter.com. You know the site because it's where you go to read this column online, or, should I say, one of the sites, the others being www.brooklyncowboys.com, www.hvmusic.com, and, of course, www.thetownsman.com.

I made this move for several reasons, those reasons being time, family, health, and financial. It's a hand that can't be beat! Without going into the details, which are personal, I'll just say that I'm very happy since the store closed. I can still be reached at 845-657-6127 and reservoirmusic@gmail.com. The focus of the business is now buying and selling vintage guitars, doing repairs on all instruments, and rentals of band instruments, PA systems, and stages, so if anybody's got any vintage gear to sell, get in touch, please. We will also still sell items on consignment, and we look forward to serving the needs of the Hudson valley musical community for another nine years, and beyond!
---
May your Thanksgiving wishes come true
November 27, 2013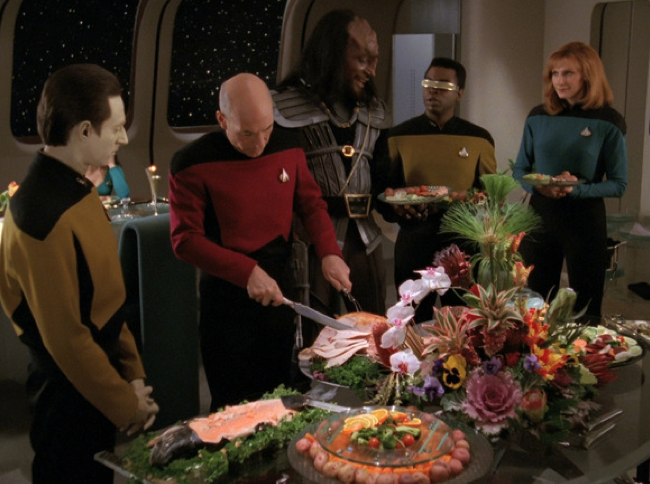 At HVmusic.com we're all about making our readers happy. So in that spirit we want to ask you...
What new feature on HVmusic would make you the happiest?
Now's your chance to tell us the number one improvement you would like to see on HVmusic.com. Just reply in the comments below.
Steve & Steve
---
Reservoir Music Notes - Live Music Picks
November 6, 2013
It's hard to believe that we still have almost 7 weeks before the actual start of Winter! I suspected this would be an early, cold Winter when I saw my first red and gold leaves in the middle of July! Prior to the last really bad Winter, about 3 years ago, I saw my first red leaf on July 26. This year it was about two weeks earlier than that! Could be a clue, so get ready for a long, cold, snowy Winter, and for everyone who doesn't ski, snowboard, or indulge in other Winter sports and activities, sorry to be the bearer of bad news. Of course, the good news is it will probably be over by April! Ha ha!

Since there's nothing earth shattering that happened in the music world since Lou Reed died, and since my deadline is looming, and since I do have a life with it's attendant demands, this week's column is gonna get right down to live music picks. Here we go.
Wednesday, November 6 – PHIL LESH AND FRIENDS continue their five night run at Best Buy Theater in Times Square, finishing up on Sunday.

Thursday, November 7 – Saturday night I was at a party and SPIV UK were playing. I had heard a lot about these guys and was interested in seeing them play. Well, they were pretty damn good, so I'm recommending their Artist in Residence series at Bearsville Theater, every Thursday this month, except, of course, for Thanksgiving, which falls on the 28th this year. So that would leave November 7, 14, and 21 for you to check out Spiv UK, who by the way, are a local band! If you're in the city tonight, THE B-52'S are at Brooklyn Bowl, and if you feel like taking a drive, the great MARTY STUART is at Infinity Hall in Norfolk, Connecticut. BTW, Marty's guitarist, Kenny Vaughn, is the best guitar player in Nashville, which is to say, one of the best anywhere!

Friday, November 8 – The superlative OS MUTANTES stop by Le Poisson Rouge in Manhattan to blow a few minds, just like they did at Bearsville Theater a few months ago. The great roots rock band, LUCERO, are at Terminal 5, HUGH POOL is at Rodeo Bar, and this week's Pick of the Week, which I was gonna keep to myself, but no one's getting in anyway, so I might as well let the cat out of the bag, is RONNIE WOOD and MICK TAYLOR at The Cutting Room tonight and tomorrow, with an unrelated and separate early show by Jefferson Airplane founder, MARTY BALIN, tonight only. Both Mick and Ronnie shows are completely sold out!

Saturday, November 9 – Only game in town tonight is ex-Moody Blues lead singer and Wings band member, DENNY LAINE, presenting an Abbey Road program that will include the album, Abbey Road, in it's entirety, as well as many other hits recorded at the world famous studio, and Denny's own hits with The Moody Blues and Wings.

Sunday, November 10- Wind down the weekend with A BENEFIT CONCERT FOR KWASI LESLIE, a young man battling Leukemia. Featured performers will be ALEXIS P. SUTER, AMY HELM, JOEY EPPARD, CHRIS GARTMANN, RAS T, and more. Please support this worthy cause, and have fun at the same time!

Monday, November 11 – There's something called DYLAN FEST NYC at Bowery Ballroom tonight and tomorrow, and ELVIS COSTELLO is also playing at The Capitol Theater in Port Chester tonight and tomorrow.

Tuesday, November 12 – JOHN FOGERTY at The Beacon Theater tonight and tomorrow, is my second Pick of the Week!

Wednesday, November 13 – CHRIS CORNELL of Soundgarden at UPAC, Kingston.

Thursday, November 14 – ELVIS COSTELLO at UPAC.
There's your week in music. Enjoy!

Fred Perry is the owner of Reservoir Music Center on Route 28 in Kingston, and founding member of Alt-Country supergroup, The Brooklyn Cowboys, is from a 3rd generation musical family and lives in the Hudson Valley, where he does what he can to promote live music.
---
Reservoir Music Notes - Billy Joe Shaver at B Side Ballroom, CBGB Festival, Live Music Picks
October 17, 2013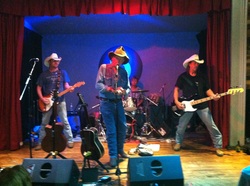 Well, I was right! I loved the Billy Joe Shaver show at B Side Ballroom in Oneonta, and I love the B Side Ballroom! What a cool venue! The owners, Wayne and Rebecca, are lovely, as is Billy Joe Shaver! I'm gonna tell you a story. I met Billy Joe once in Austin. When he told me he was glad to meet me, I really believed it, because he said it like he really meant it! I was impressed with his vibe, too. He was glowing with something, not sure what. Love, maybe. After the show at B Side, I went over to say hello. Billy Joe immediately greeted me warmly and asked how I've been. He remembered me from a 15 minute meeting, once, ten years ago! See what I mean? The man is an amazing character, who's LIVED! He told stories about his son dying, about shooting a guy at a bar in Texas, about Willie Nelson, music, you name it! Billy Joe Shaver is a wellspring of stories and music! I guess that's what happens once you've been to Georgia on a fast train!
---
Reservoir Music Notes - Sean Lennon, BSP Lounge, Live Music Picks
October 2, 2013
A couple of weeks ago, I wrote a column about the grand opening of The Anchor, a new club in Kingston. This week, in an effort to give equal time and recognition to other venues that are helping to keep live music alive in the Hudson Valley, I turn my attention to BSP Lounge in Kingston!

BSP is a place that has had its share of ups and downs, but since Trevor Dunworth came aboard as manager, it's come alive! Nice room, good music, hip crowd, it's one of the hottest spots around, in my opinion! Very sophisticated, urbane, and cosmopolitan. Not your average Hudson Valley nightspot!

Their booking policy has brought all sorts of national acts to Kingston in the past few months. Former Captain Beefheart guitarist, Gary Lucas was there in June, former Stiff recording artist, Wreckless Eric and Amy Rigby in July, they've had Grace Potter and The Nocturnals and Assembly of Dust on a double bill, Neko Case (who just tore it up at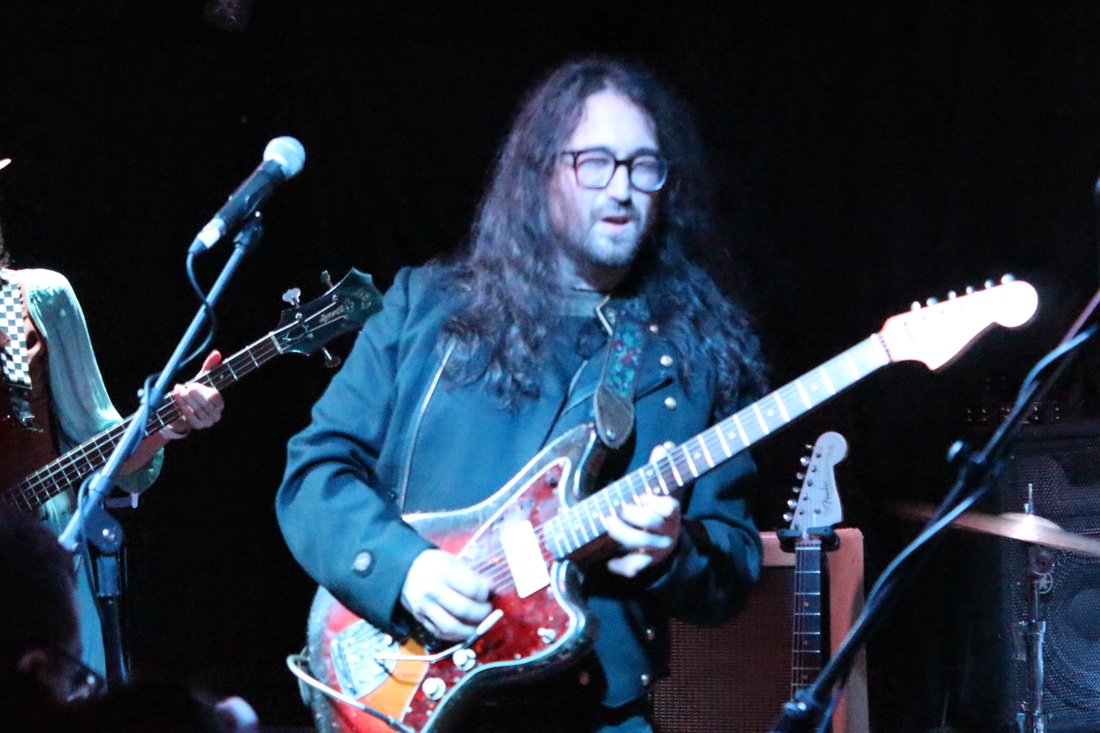 Radio City Music Hall!), Marco Benevento, 3, Mercury Rev, and last Saturday night, BSP brought Sean Lennon to Kingston, with Charlotte Kemp Muhl, and their band, The Ghost of a Sabre Tooth Tiger!