Hudson Valley music news and musical happenings.
«Return to Main Blog Page
---
A Tex-Mex Mardi Gras Fiesta
March 2, 2014
By Garrett Montgomery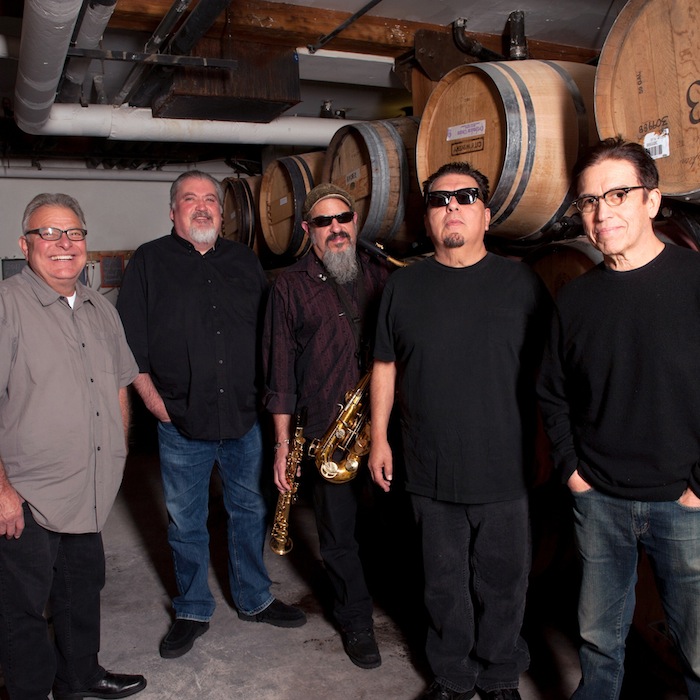 If you're looking to celebrate Mardi Gras in upstate New York, Los Lobos will be rocking the Bearsville Theater this Fat Tuesday. The legendary ensemble from East Los Angeles will be visiting Woodstock, NY, on March 4th for a special show with Brooklyn based Roger Street Friedman.
Like the tradition of letting loose on the eve of Lent, the band has persisted and evolved over time. Louie Perez, Cesar Rosas, Conrad Lozano, and David Hidalgo have been serving up what their official website calls a "powerhouse mix of rock, Tex-Mex, country, folk, R&B, blues and traditional Spanish and Mexican music" since conceiving Los Lobos in 1973. Saxophonist Steve Berlin joined the lineup in the early '80's and their most recognizable hit—a cover of Richie Valen's "La Bamba"—was released in 1987. Los Lobos completed their Grammy hat trick in the '90's and released 7 albums in the aughts. Last year, the band celebrated its 40th birthday.
This Tuesday, Los Lobos will bring their eclectic catalogue to the Hudson Valley for a performance that is sure to be memorable . Don't be surprised if the group adds a touch of jazz to its "powerhouse mix" for these Mardi Gras festivities.
Doors at 7, show at 8.
comments powered by