Hudson Valley music news and musical happenings.
Recent Entries

«Return to Main Blog Page
---
Scams on HVmusic -- Not just from Nigerian Princes anymore
January 10, 2013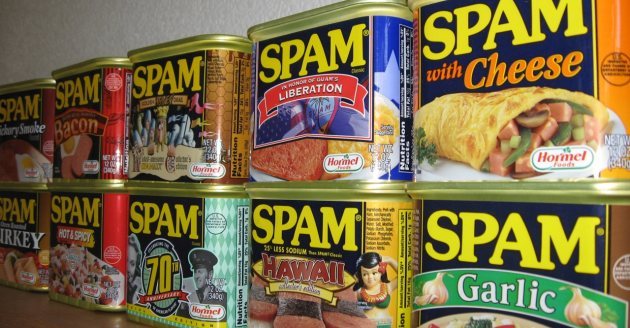 Ahh, we all remember the good old days when Nigerian Princes showered us with gifts for helping them move their money into the US. But today's scammers are more diverse. If you are posting "For Sale" classifieds on HVmusic, beware of scammers pretending to want to buy what you are selling. Here is a recent example of an email sent in response to an HVmusic For Sale classified:
Halo,
Am Smith ,Do you still have your item for sale on net?
I have interest in purchasing .Please kindly get back with your present
condition , last price and pics.
Why do you want to sell the item?
When have you own it?
Type of payment money order/cashier check ?
E-mail: wiseterry@rocketmail.com
Await your immediate feed back.
Wishes.
Terry
And another
Hello How was your day ?? saw your ad on hvmusic Is the ad still available for sale, I'll like ask you some question 1.What is the condition?2.What is the final asking price?3.Why did you want to sell it? 4.Where is the ad located?5.Convey of my payment will be by cashier check or personal check
And some more examples from the past:
Dear Seller,
I am interested in your (whatever you are selling) I have gone through the advert and i will need to know the last price,so that i can make the offer.The condition is okay by me. I will really appreciate it if you can send me the pics via email if available. I will be paying with a certified check issued by a US bank,i hope this is okay by you and so that the
arrangement can be make for the payment as soon as possible. In regards to the shipment,i am making arrangement with my shipper who will come for the pick up as soon as this transaction is sealed. I will be looking forward to read back from you as soon as possible .I am ready to offer you an additional $100 to consider it sold to me and have the advert remove from the Internet.
Regards,
Mrs Marry.

Any time you are offered more money than you are selling your item for, and asked to send the difference to another person, perhaps a shipper, this is a scam. The check you are sent for your item will bounce, but in the meantime you have sent a payment to the "shipper" who is really the scammer.
There are also scams about hiring your band...
Someone wants to hire your band. They send a large check for a deposit. But they want you to pay for the caterer. Guess what, their check is no good and you have sent your money to the "caterer", which is really the scammer.
Notify your local police or FBI if you receive these offers, and save all the emails to give to police. The emails you receive from HVmusic contain the IP address of the computer the person used to send the email, so this may help the police.
— Steve & Steve at HVmusic.com

comments powered by