Hudson Valley music news and musical happenings.
---
Reservoir Music Notes - Connor Kennedy Band Performs "Layla", Live Music Picks
July 26, 2012
Greetings! Last week there was a show that flew under my radar and didn't
get recommended. The show was Connor Kennedy's 18th Birthday Bash at The
Bearsville Theater. Connor assembled a top shelf band of musician's and
the set list was the entire "Layla" album by Derek and The Dominos!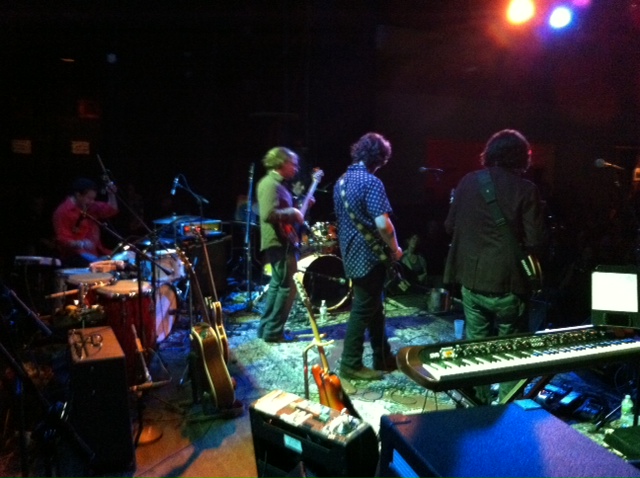 The Connor Kennedy Band at The Bearsville Theater, 7-20-12. Photo by Justin Foy.
---
Reservoir Music Notes - Live Music Picks
July 19, 2012
Greetings! We're gonna keep it simple this week and just go straight to the live music listings. It's too damn hot to write!
Wednesday, July 18, down in the city, the great slide guitar virtuoso, CAROLYN WONDERLAND, swings over to Joe's Pub from her home in Austin. Carolyn's a Ramble veteran and wails on her guitar! You won't mind too much if you go to this!

Thursday, July 19 – As I mentioned last week, the quirky and eccentric guitarist, RICHARD THOMPSON makes a rare appearance at The Bearsville Theater tonight, and MARIA MALDAUR AND THE BLUESIANA BAND is at The Falcon in Marlborough, with opening act, ELECTRIC RUBYFISH. Again, ya gotta love a band called Electric Rubyfish!

In the city, mandolin virtuoso, DAVID GRISMAN, is at City Winery, and the great and influential country-rock band, DESERT ROSE will be performing an acoustic set at The Iridium. Desert Rose was Chris Hillman's band (Byrds, Flying Burrito Brothers, Manassas).

Tonight also kicks off the festivities at two of the biggest festivals in the country, THE GREY FOX BLUEGRASS FESTIVAL, in Greene County, and GATHERING OF THE VIBES in Connecticut. Both will run through Sunday. Check their websites for schedules and information.

It looks like nobody was willing to take on both of these behemoths on the same weekend, because there is NOTHING going on over the weekend, except of course, THE ROSENDALE STREET FESTIVAL! Always a great event, this year promises to be better than ever! It's a local musician lovefest, with 74 bands booked for the course of the weekend! See their website for complete schedule.

Monday, July 23 – PATTERSON HOOD, he of The Drive By Truckers, rumbles into The Bell House in Brooklyn with his side project THE DOWNTOWN RUMBLERS.

Tuesday, July 24 – If you missed AEROSMITH and CHEAP TRICK in Albany or Long Island last week, here's another chance to catch this great double bill at The IZOD Center at The Meadowlands in New Jersey.
THE WALLFLOWERS reunite for a gig at The Bowery Ballroom, and the great blues guitarist, ANAPOPOVIC makes a very rare appearance at The Iridium. She's a huge star in Europe.

The last three events are my Picks of the week!

Wednesday, July 25 – The legendary acoustic finger picker, TOMMY EMMANUEL makes a rare NYC appearance at Town Hall. If you like this kind of stuff, this is a must see! And wrapping up the week is WILCO at terminal 5. These Alt-Country demi-gods never did much for me, but I know they're pretty good, and I'd be interested to check them out live.
Have a great week!
Fred Perry is the owner of Reservoir Music Center on Route 28 in Kingston, and founding member of Alt-Country supergroup, The Brooklyn Cowboys, is from a 3rd generation musical family and lives in the Hudson Valley, where he does what he can to promote live music.
---
Reservoir Music Notes - Stones Gather Moss, Live Music Picks
July 12, 2012
Greetings! Today, July 12, is the 50th anniversary of The Rolling Stones first gig, at The Marquee Club in London, and to mark the occasion, the boys gathered at the site of the club for a photo op. Lemme tell ya, they still look good. It's hard to believe Mick is, what, 65? 68? They all look great! Hope they sound great too next year! I'm looking forward to it! Go here to see the photos.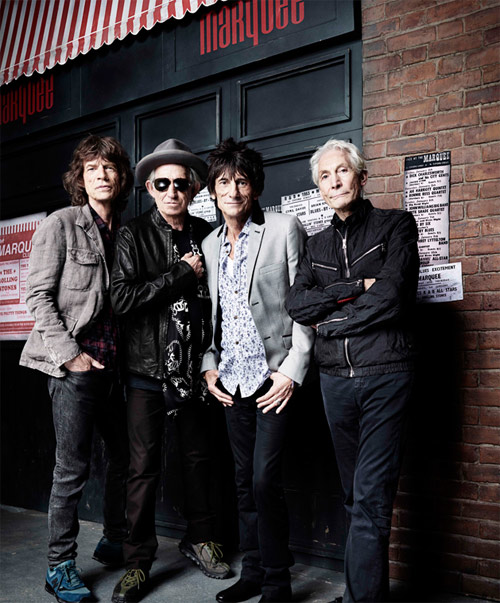 Fleetwood Mac have also announced plans for a reunion next year. Hope that works out well. They're older now, but hopefully they can still pull it off. Should at least be worth checking out.
---
Reservoir Music Notes
July 5, 2012
Well, once again, it's hot, everybody's celebrating The Fourth, even though it's the first, so it's a holiday, not much going on, not even sure if the paper comes out this week! But, my loyal internet readers must be served, so the show must go on!
Last week, as promised, I went to see The Sierra Leone Refugee All Stars at The Bearsville Theater. It was a good show, first class reggae and world music. I took photographer Erik Lamont with me, so we have some pictures for you. Thanks to Jodie at the theater for hooking us up.
---
Reservoir Music Notes
June 27, 2012
Whew! I can't believe we're this far into the summer! Yeah, I know it just started, but I'm already writing a column for July Fourth! Well, listen. It's hot, I'm standing on my feet while I write, I'm tired, there's not much news from the music world this week, I've been busy working on some new songs, and I'm just not in the mood to write a long column this week. There are a lot of great shows though, so we're going straight there, but before I do, there's one thing I wanna say... If you're reading this before Saturday, I need your help!
Reservoir Music Store, my store, is in contention for a rather large grant! However, we will not be considered if we can't get at least 250 votes from the general public. Therefore, I am asking my loyal and faithful readers to please go to www.missionsmallbusiness and vote for Reservoir Music Store!
It's very easy to do. You just log in to the Mission Small Business website using your Facebook log in information and you're on the page. Scroll down and type "Reservoir Music Store" in the search bar. When it comes up, there'll be a "vote" button right next to our name. Click "vote" and you're done. Thank you all for your help. Every vote is greatly appreciated!
---
Distinction & Extinction
June 22, 2012
New Album Debut Party for The Princes of Serendip Free Concert 5 pm June 23, 2012 Colony Café, Rock City Road, Woodstock
Mathematicians, as everyone knows, are a species distinct from the rest of us, some of them with admirable hair styles. Laurence Kirby, a mathematician at CUNY's Baruch College is even more distinct than that and has occasion to pose successfully as the distinguished musician T.G. Vanini.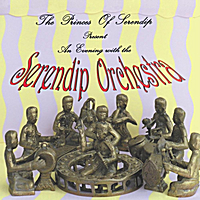 As Vanini, Professor Kirby has graced the lime-lighted stage surveillance tapes which have documented public performances of such eccentric musical groups as The Fighting MacKenzies, One Sky Family, The Junkyard Angels, Spatter the Mud and, most pertinently on this occasion, The Princes of Serendip.
The occasion in question is a free admission performance by the later group at The Colony to celebrate the new CD release of "An Evening With the Serendip Orchestra" at 5 pm on June 23rd. And the CD in question is an extraordinary blending of synthesized and organic sound visions which will not be performed on the occasion in question, giving way to other songs from the Serendip repertoire.